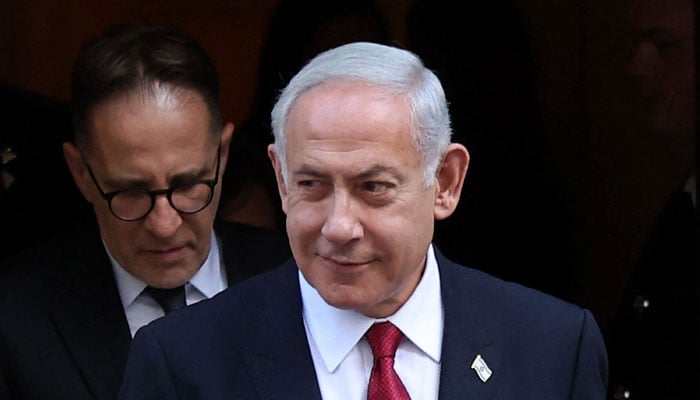 JERUSALEM: Israel's attorney general on Friday accused Prime Minister Benjamin Netanyahu of "illegal" public intervention on the government's divisive judicial reform programme, citing his ongoing corruption trial.
After largely staying on the sidelines of the discussions, Netanyahu said in a televised address on Thursday he was "entering the arena" and determined to forge ahead with the judicial overhaul that has been met with mass protest.
"Your declaration yesterday and all interventions on your part on the process (of adopting the reforms) is illegal", Attorney General Gali Baharav-Miara said in a letter to the premier which was published by the justice ministry.
The prime minister must "avoid any involvement in changes in the judicial system and particularly in the process of nominating judges, as this places you in a situation of conflict of interests," Baharav-Miara argued.
On the basis of a previous court ruling, she had already written to Netanyahu last month to warn him against any involvement in the judicial reforms, the justice ministry noted.
Hours after lawmakers had passed legislation imposing strict conditions for declaring a premier unfit for office, Netanyahu vowed in his address to the nation to "end division among the people".
He pledged to "do everything in my power to find a solution" that would satisfy both supporters and critics of the reforms, which are currently being examined in parliament and would give politicians more power over the courts.
The prime minister, who is on trial for corruption charges he denies, said Thursday a key element of the government's reform package will be put to a parliamentary vote next week.
The contentious draft law to modify the composition of the judicial appointments committee has been amended in a parliamentary committee ahead of a final vote by the full chamber to soften its content, with a view of gaining wider support.
But the opposition has remained firm in its refusal to negotiate on the judicial reforms until the legislative process is halted.
Other parts of the government's programme, which coalition parties had said would not be voted on before parliament goes into recess next week, include measures that would allow lawmakers to overrule some Supreme Court rulings.
Israel's attorney general, nominated for a six-year term, heads the legal system and gives instructions to the state prosecutor.
In May 2020, the Supreme Court ruled that an indicted prime minister has no right to act on a matter that could place him in a conflict of interest.