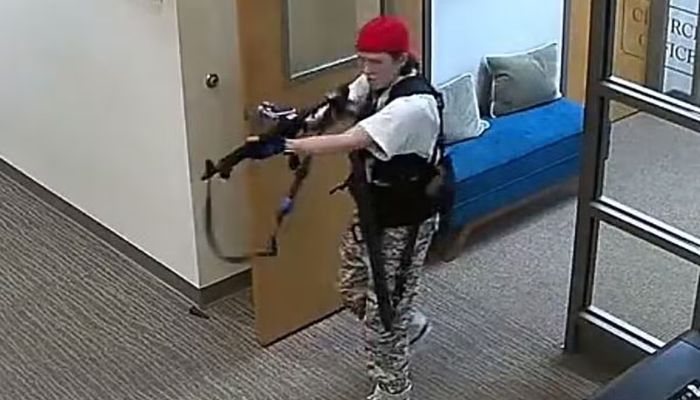 Three of the seven firearms that the shooter used in the assault on Monday in the Nashville school massacre were legally purchased from five nearby stores, reported CBS News. 
According to the police, the purchases of guns were made over a period of time while being kept a secret from the shooter's parents, who she shared a residence with.
The parents of the shooter, Audrey Hale, 28, believed their daughter shouldn't possess any guns. According to Metropolitan Nashville Police Chief John Drake, they thought the shooter only had one firearm and sold it.
Also, the gunman was receiving therapy for an "emotional disorder" that was not disclosed to the authorities.
According to Drake, Tennessee doesn't have a "red flag" statute that would allow police to take a person's weapons. The chief indicated that officials would have attempted to seize the guns if it had been known that the gunman was suicidal or meant to harm someone else.
"As it stands, we had absolutely no idea, actually, who this person was," Drake was quoted as saying by the outlet.

Evelyn Dieckhaus, William Kinney, and Hallie Scruggs, all nine years old, were identified as the three children that died in the attack. According to investigators, The Covenant School employed Mike Hill, 61, Katherine Koonce, 60, and Cynthia Peak, 61, were all killed in the attack. Hill, a janitor for the school, was shot through a glass door that the shooter exploited to get inside, according to Drake.
Tennessee Governor Bill Lee claimed in a video statement that his wife, Maria Lee, had a long-standing friendship with two of the victims, Koonce and Peak. According to Lee, the three had previously worked together as a teaching team.