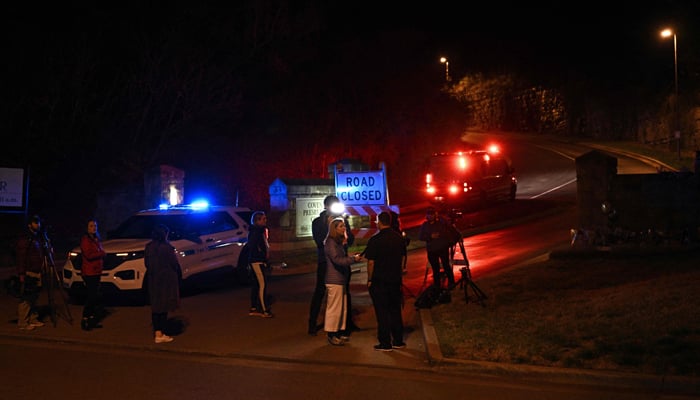 Another school shooting in America has left its mark on the country as a shooter shot three nine-year-old children, and three adults and wounded one person at an elementary school in Nashville.

It is regarded 19th and one of the deadliest school shooting incidents of this year.
The school said in a statement that they are heartbroken and thankful to those who quickly responded to the incident.
"We are grieving tremendous loss and are in shock coming out of the terror that shattered our school and church. We are focused on loving our students, our families, our faculty and staff and beginning the process of healing," the statement noted.
Tennessee Governor Bill Lee said in a video statement on Tuesday night: "All of Tennessee was hurt yesterday."
The details have been made public of Nashville shooting victims. Here are some of them, according to CNN.
Evelyn Dieckhaus
Evelyn Dieckhaus was 9 years old and her family has asked for some space. They also appreciated the love they received from the people according to a statement by the family.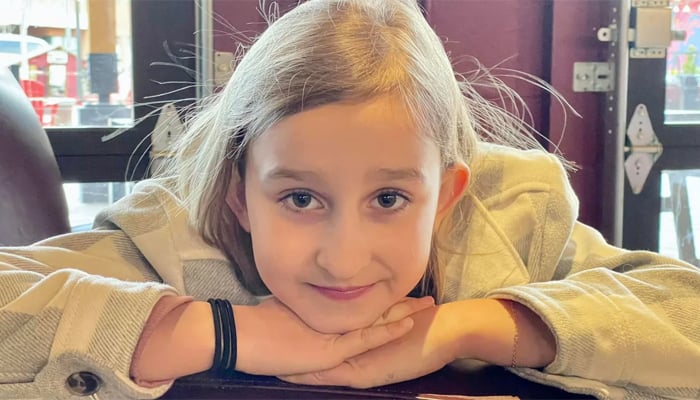 "Our hearts are completely broken. We cannot believe this has happened," the statement noted. "Evelyn was a shining light in this world."
William Kinney
William Kinney who was nine years old had an "unflappable spirit," his family friends said on the GoFundMe page.
"He was unfailingly kind, gentle when the situation called for it, quick to laugh, and always inclusive of others," the page noted.
"He loved his sisters, adored his parents, grandparents, aunts and uncles, and was always excited to host friends of every age. Sweet Will knew no strangers."
"Our hearts are broken for his family as they try to find their way forward," it mentioned.
Hallie Scruggs
Hallie Scruggs, 9, was incredibly smart and kept smiling, said her aunt said in a Facebook post.
"To watch her these past 9 years has been a gift and a privilege. I have often longed for a daughter and Hallie embodied all of those things I'd want in my own little girl", she added.
Her son Chip and Haille were very close to each other and were of the same age, she also highlighted.
She also mentioned that they both enjoyed their time and were sometimes involved in mischievous activities.
"She was incredibly smart, feisty enough to keep up with her 3 brothers and my 4 boys, a love for life that kept her smiling and running and jumping and playing and always on the go," she wrote.
Her family is still in shock and could not believe that she had left the world.
Hallie was the daughter of Covenant Presbyterian Church Lead Pastor Chad Scruggs, according to a statement by Park Cities Presbyterian Church in Dallas.
Mike Hill
Mike Hill, 61, was a father to seven children, 14 grandchildren and a custodian of the school and was famous as Bike Mike in the school.
He was a member of the kitchen/facilities staff, as per the school's website.
"We would like to thank the Nashville community for all the continued thoughts and prayers. As we grieve and try to grasp any sense of understanding of why this happened, we continue to ask for support," his family said in a statement on their GoFundMe page.
He took great pleasure and found tremendous joy in his job and through those students, stated the statement.
"I have watched school shootings happen over the years and never thought I would lose a loved one over a person trying to solve a temporary problem with a permanent solution," she said. "I am so sorry for the loss of those children," his daughter Brittany said in her Facebook post.
"Please keep my family in your prayers tonight. Hug your parents and children a little tighter."
Katherine Koonce
As a head of school, Koonce, 60, had a master's degree from Georgia State University and was highly dedicated to her job, her friends and colleagues told reporters.
They also said that she was a person with a good sense of humour and she made every person feel important. They also said that she could meet with everyone and talk politely to everyone no matter if a person is a preschool student or a board member.
Cynthia Peak
Cynthia Peak was a substitute teacher according to the details and was close with the wife of Governor Lee who was supposed to be at his home for dinner on Monday evening.
The governor said his wife lost a very good friend.
"Cindy and Maria and Katherine Koonce were all teachers at the same school and have been family friends for decades," Lee said.
Charles Anthony Owen, Louisiana state representative told CNN that he knew Peak his whole life.
"She and my sister were the closest of friends growing up and it seems like Cindy was around for all of my childhood," he said Tuesday in a Facebook post.