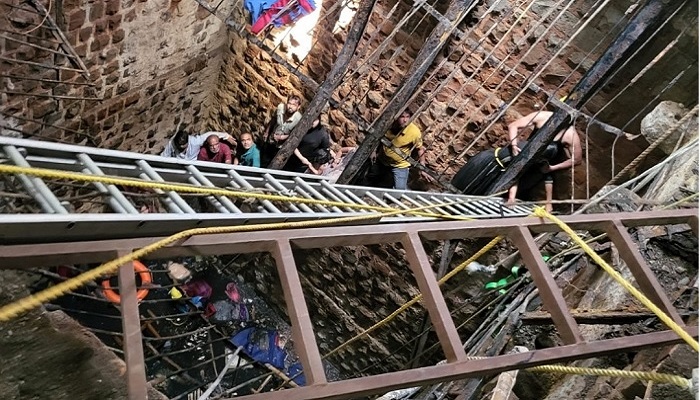 At least eight devotees were killed and around a dozen rescued on Thursday after about 25 people fell into a well at a Hindu temple in India, police said.
The worshippers plunged into the stepwell – a stair-lined communal water source – after the floor covering it collapsed in the central city of Indore.
"We have recovered eight bodies and rescued nearly a dozen," police official Manish Kapooriya told AFP, adding that rescue efforts were still ongoing.
Television footage showed emergency workers using ropes and ladders to reach those trapped in the well in Madhya Pradesh state.
Other videos showed the caved-in floor and mangled steel bars, and policemen using ropes to seal the area.
Temples across India were brimming with devotees on the occasion of Ram Navami, the birthday of the Hindu deity Lord Ram.