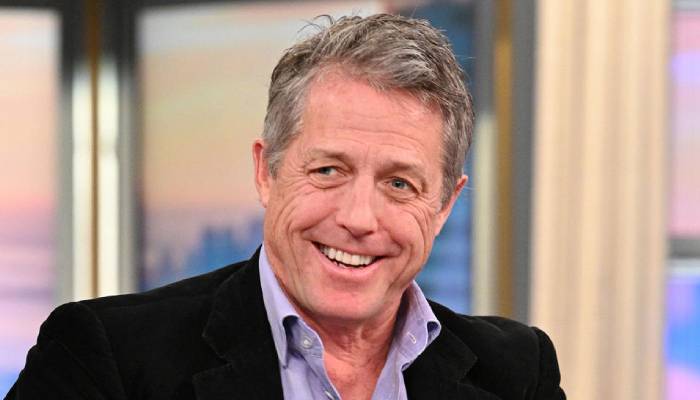 Hugh Grant has recently opened up about one movie he would remove from his "CV".

Lately, Grant appeared on The Late Late Show with James Corden, where he took part in the "Spill Your Guts or Fill Your Guts" segment.
During the game, Grant was challenged to eat disgusting food or answer a difficult query as he was asked to spill the name of the movie, he would erase from his "CV".
"The thing is, I would happily shred my CV because I specialised in being bad for decades really," said the Notting Hill star.
Grant continued, "As you know, as someone in the industry, it's one thing for me to say that I was bad, but I can't bring the wonderful colleagues who worked with me on the film into it, so that's my dilemma."
Grant was supposed to eat a "worm and mayonnaise shepherd's pie" if he didn't answer the question. To avoid this, Grant revealed, "The Lady and the Highwayman. Mid-Eighties. Film made for television. I'm a highway man. I'm meant to be sexy. Low budget, bad wig, bad hat. I look like Deputy Dawg."
"When I'm tense, my voice goes up two octaves so Deputy Dawg would come leaping out of trees when a carriage went past and go, 'Stand and deliver!' And, er, it's poor," remarked the actor.
He added, "I apologise to all of my wonderful colleagues on it."
Meanwhile, Grant is currently promoting his new movie Dungeons & Dragons: Honor Among Thieves.