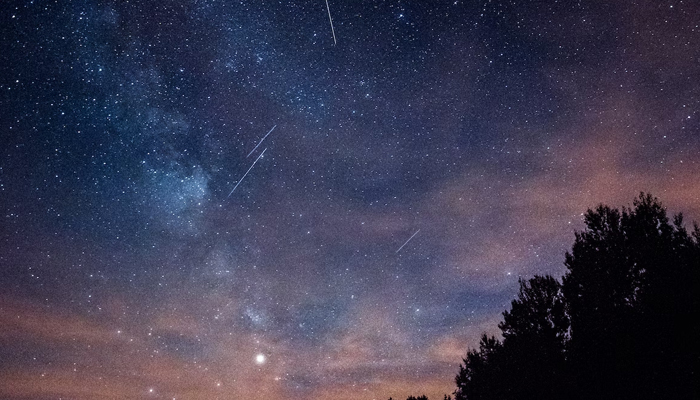 A US-based organisation Astronomers Without Borders has designated April as "Global Astronomy Month" because it will offer mesmerising sights in the sky, as per the report by Popular Science. 
If you are an astronomy and space enthusiast, this month will offer you some joyful sights in the sky.
Here are the dates on which you need to look in the sky so that you do not miss the amazing view.
Full Moon 2023 on April 5-6
You can watch the full moon of 2023 in the sky on April 5 which will be at its peak of brightness on April 6 in the Northern Hemisphere.
However, the eastern and western time zones will be witnessing their peak of full moon illumination on April 5.
34P/PANSTARRS comet will pass by nearby earth on April 7
A comet from planet Jupiter 34P/PANSTARRS will be passing at its closest point with earth in early April. It will be passing at 11 million miles of distance from the Earth. 
The foxy constellation Vulpecula will likely have a brightness of 12.5. 
To see the comet clearly, the Northern latitudes will be the best places to capture its sight, however, it will also be visible on the South and Northern hemispheres.
Total solar eclipse on April 20
On April 20, people will be able to witness a full solar eclipse. Eclipses occur when the moon sun and earth align in a rare cosmic setting casting their shadow or blocking the sunlight.
Solar eclipse will create a ring of fire which will be witnessed for a brief time in the Indian Ocean but the moon will be covering the sun completely when it reaches Western Australia witnessing around nine minutes of darkness during the day.
However, this solar eclipse will not be visible in the US but just after a few months in October, there will be another solar eclipse which will be seen in the western part of the US.
Lyrids meteor shower 2023 on April 21-23
The Lyrids meteor shower of 2023 — 10 to 15 per hour without a moon in the sky — is expected from the evening of April 21 or 22 till dawn of April 23.
The Lyrids meteor shower can be witnessed by sky gazers from the Northern and Southern Hemisphere.
To watch the incredible views, find a dark place with less light pollution, and then you can capture the sky's beauty.