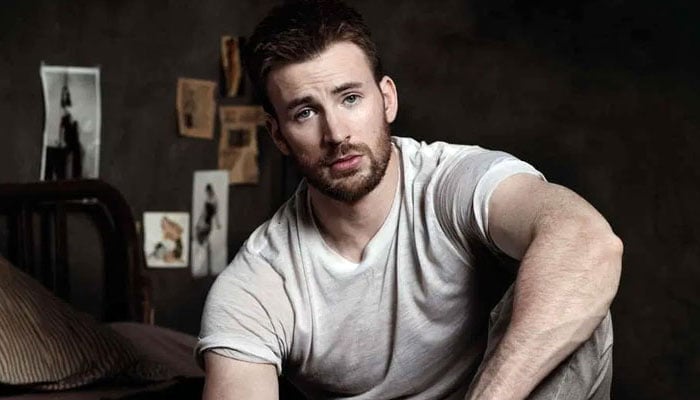 Chris Evans' mom is seemingly still enjoying the perks of being the mother of Sexiest Man Alive.
The Captain America actor revealed how his mother still brags about the title he won in November.
In an interview with PEOPLE for this week's issue, both Evans and his costar Ana de Armas opened up about their onscreen chemistry and friendship in Apple TV's movie Ghosted, which is scheduled to stream on April, 21.
At one point during the conversation Evans shared that his mother Lisa often brags about his current reign as Sexiest Man Alive.
"She still does a lot of bragging. It's going to be a sad day when I lose the title," said the 41-year-old actor, adding, "Heavy lies the crown. It's not easy."
Evans was named PEOPLE's Sexiest Man Alive in November. At that time he said, "My mom will be so happy. She's proud of everything I do but this is something she can really brag about. ... Our family will be beside themselves."
De Armas, 34, who has previously worked with Evans on Knives Out (2019) and The Gray Man (2022), said the Captain America actor hasn't changed since being honored with the title.
"Not changed at all. I think he was sexy before too!" the Blonde actress said with a smile.
"I think it was coming, right? It was going to happen at some point." Evans joked "You guys were late. [It was] not 'if' just 'when.'"
Ghosted is an action-filled romantic comedy, starring Evans and de Armas in leading roles. It depicts the story of a helpless guy Cole who falls for a girl named Sadie after going out with her once.
Cole, after enjoying his perfect date with Sadie never hears from her again....the guy then embarks on a journey to find Sadie, only to end up in an international operation as the girl was a CIA agent.