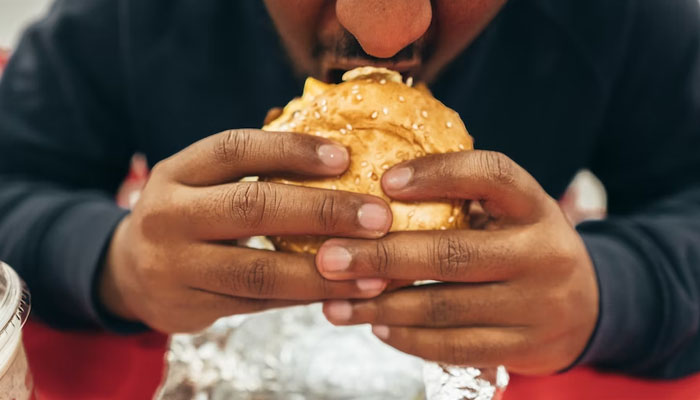 Eating disorders have never been on such a high in which teens have been hospitalised. The number surged during the pandemic and it was more found in adolescent girls, said Centers for Disease Control and Prevention.
However, experts have warned that despite young people having returned to their normal lives, eating disorders, especially anorexia, remain high.
Melissa Freizinger, the associate director of the eating disorder program at Boston Children's Hospital said: "The kids are not OK. As the pandemic started and then progressed, we kept thinking, 'Oh, it's going to get better in 2022. Oh, it's going to get better in 2023. But it hasn't."
A recent report from Trilliant Health noted that people who visited hospitals for eating disorder complaints — including hospital stays, pediatrician visits, telehealth talk therapy, and everything in between — more than doubled among people younger than 17 in the past five years.
The data suggested that from 2018 through mid-2022, visits among this age group surged 107.4% across all eating disorders, from around 50,000 visits at the beginning of 2018 to more than 100,000 in 2022. 
Visits related to anorexia nervosa, which has the highest death rate of any mental illness, jumped 129.26%.
Pandemic has exacerbated depression and anxiety, which are causes for triggering or worsening eating disorders.
Even though the eating disorder-related visits decreased after a peak in 2021, they are still high as compared to pre-pandemic levels as adolescents and younger teens fight with the COVID effects.
"They're sicker than before, and they're more complicated than they were before," noted Freizinger. 
She said even after COVID, teens are being hospitalised at an alarming rate. Many require medical stabilisation for malnourishment and their psychiatric symptoms are more severe.
"We all have collective trauma from the pandemic, but many of these kids have PTSD. They're also younger," she added.
The social media influence
According to experts, it's impossible to separate the teen eating disorder crisis from social media.
A survey from the nonprofit Common Sense Media noted 84% of teens reported using social media, and the most popular apps were YouTube, Snapchat, and TikTok.
Experts believe these platforms' algorithms encourage eating disorder behaviors and reinforce negative body image.
Citing an example of a teen watching home exercise videos she said: "Suddenly the algorithm says they're interested in exercise and diet content, and it just keeps showing up and worsening. It can just spiral from there."

Social media platforms including TikTok, Meta — which owns Instagram — and Google — which owns YouTube — had faced lawsuits recently from parents who claim that platforms caused their teens to develop eating disorders.
Citing concerns companies have taken measures by cutting down the content and warning labels.
How to diagnose eating disorders?
American Psychiatric Association in its manual of mental disorders — the Diagnostic and Statistical Manual of Mental Disorders (DSM-5)— included binge eating as an official eating disorder for the first time.
The DSM.-5 omitted a requirement that people lose their periods to be diagnosed with anorexia, and included "atypical anorexia" for people with anorexia who aren't technically low weight.
This included a broad number of people into it.
"With the broadening criteria, we were able to be more aware that males can have eating disorders, specifically anorexia, and that people who live in larger bodies can also develop anorexia. So there's definitely been better recognition and better acceptance," Said Lin.
"Eating disorder care is significantly harder to access right now because of the increase in volume, and that's where we're stuck," Lin said.
"For these teens to recover, they need to get into treatment as soon as possible, and we're still a long way away from having enough providers to help the number of patients we have."