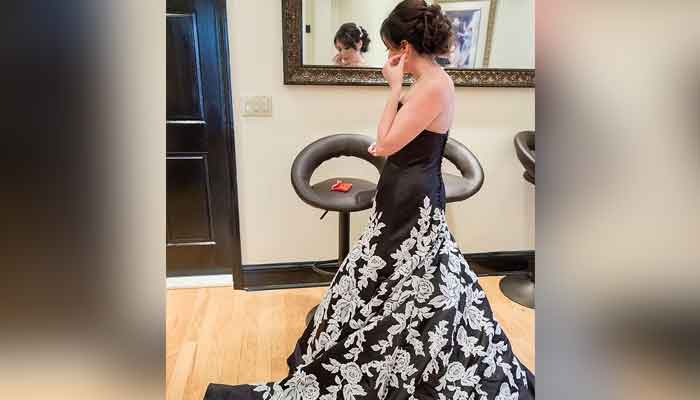 Wedding dresses are close to brides as they hold many memories of their big day and many women keep their gowns safe instead of selling them after the event. 
According to CNN, Jesse Moltenbrey bought a kit from Bed Bath & Beyond and sent her dress to Memories Wedding Gown Preservation for it to be safeguarded. 
The 40-year-old resident of New Hampshire, US, got married in 2018 and wanted to keep her dress safe as she had no plans on wearing it anytime soon. 
However, the preservation company decided to hold the wedding dresses of all customers over a billing dispute with the now-bankrupt Bed Bath & Beyond, saying to only release them once it received payment from the latter. 
"This is a bride's worst nightmare," Moltenbrey wrote on Facebook as her black and white floral gown was trapped somewhere in an unknown facility.
The woman said that she had sent her dress to be preserved in early March and ordered a $120 kit through Bed Bath & Beyond. 
"Why, then, on April 24th do I receive this email stating they are holding my dress ransom because of a company that is going BANKRUPT," Moltenbrey wrote on Facebook.

The email she received from MemoriesGP said it started holding the dresses received from Bed Bath & Beyond purchased kits as of March 11, adding that the bankrupt company owed them over $40,000. 
Moltenbrey, while speaking to CNN, said she felt sick to her stomach due to the helplessness. However, the woman said that the small company was sending her dress back to her after she emailed its vice president.