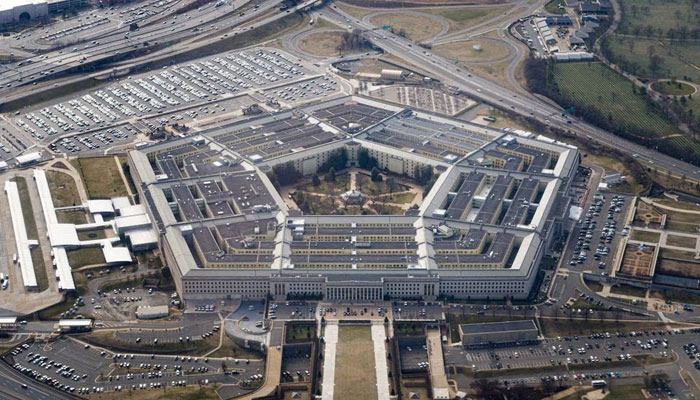 An apparently artificial intelligence-made (AI) picture went viral on social media showing a large plume of smoke rising up in the air from the site of a purported explosion near a Pentagon-like building in Arlington, Virginia, which was also shared by a number of verified social media accounts.
As a result of the false information that spread Monday, the stock market fell briefly.
The picture was later verified by the fact-checkers as false.
Around 10:27am, the Arlington, Virginia, fire department tweeted that "there is NO explosion or incident taking place at or near the Pentagon reservation, and there is no immediate danger or hazards to the public," the Arlington Police Department tweeted Monday.
Though it has not been yet confirmed whether the image was made using AI it does show some features of AI-generated images.
Information about the false explosion was shared by the Twitter account @DeItaone at 10:06am. By 10:10, the market had fallen 0.26% but quickly bounced back.
Nick Waters, an investigator at the digital investigations firm Bellingcat, told NBC News that the panic around the image "never made any sense."
"There are quite a few red flags in this picture. When you try to actually place this picture in space and geolocate it, you can't because it's not a real place. It's not a building that's anywhere in Washington authentically," said Waters.
He also noted that the fences in front of the fake building morph and meld into one another.
After the fake Pentagon image, a copycat hoaxer pushed a similar image of the White House on fire. 
Waters noted that the image didn't take off in quite the same way the Pentagon image did, in part because "it didn't look anything like the White House."
"AI is still really not great at producing accurate locations, and you can really tell that from the picture," added Waters.