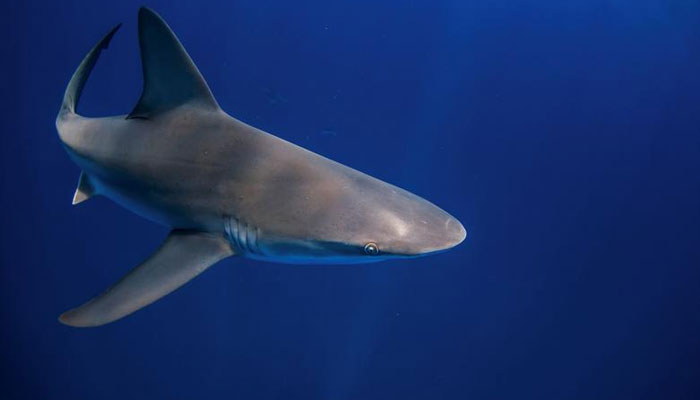 A teenage girl survived a shark attack in Stone Harbor, New Jersey as a shark bit her foot while she was surfing saying "it scared me, I screamed under the water and it was scary," reported CBS News Tuesday. 

Maggie Drozdowski, a resident of Chester County shared her story of how she survived the attack and hoped that no one else goes through it. She received several stitches after the attack.
The teenage girl said: "I was in shock and I didn't even realise what was going on until I was out of the water. But it scared me. I screamed under the water. It was scary."
After the incident, she was heavily bleeding. Drozdowski said that "after a big wave she lost her board. That's when a shark grabbed her foot and pulled her underwater. She says she fought for her life."
"I really shook it off as much as I could. It was hard though it was heavy. But I shook my foot as hard as I could to get it off," she said.
Sarah O'Donnell, her friend was the eyewitness of what she was going through.
O'Donnell said: "But then she got up and she was screaming, 'Something bit me, something bit me.'"
"So I said 'Quickly get on the board and paddle away,' because I thought it was a crab or something. I could never imagine a shark."
Drozdowski said she had to "paddle all the way back to the shore after the attack."
The victim said: "It was hard and I didn't catch one wave on my way out either. It took me three or four minutes to fully get out of the water, and then I had to limp with the board in my hand all the way up across the sand to the beach to get across to her family."
There have only been 15 unprovoked shark attacks in New Jersey with the last one in 2006, according to the International Shark Attack File.
An adjunct instructor of Marine Science from Stockton University said the teenager did everything right by shaking off the shark.
"It could have gotten much worse. I mean, a shark bites something to eat then it will use its head and jaws to shake it, so it could break a piece free. So yes, by kicking and screaming and moving she saved her own life," Stephen Nagiewicz, an adjunct professor said.
"At this time, no restrictions on beach activities are planned. However, the borough of Stone Harbor urges all beachgoers to exercise caution and adhere to any safety guidelines issued by local authorities," wrote a Stone Harbor spokesperson.
"Yeah! I thought I was gonna have to get my foot amputated," Drozdowski said. "But it didn't end up being that bad. I think the wetsuit kind of saved me because it protected my foot."
Drozdowski said she is looking forward to enjoying the beach this summer, not the water.