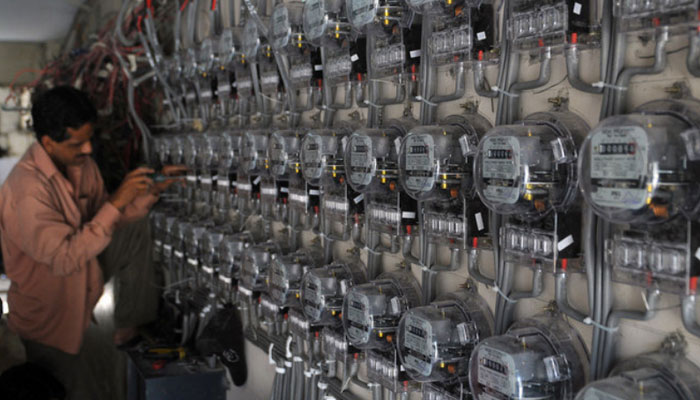 A study found that rising electricity tariffs are increasingly moving beyond the affordability of the masses and adversely impacting their consumption patterns. 
The study was conducted by the Institute of Policy Studies, Islamabad titled "Impact of Rising Electricity Prices on Consumer Behavior: The Case of Power Distribution Companies in Pakistan". 
The research study covered over 1,000 households and 140 shop owners in the top 10 cities of Pakistan.

The survey results indicate that most of the respondents have experienced moderate to significant increases in their electricity bills in recent months. 
The study further highlights the correlation between the magnitude of the bill increase and the extent of consumption reduction, indicating that higher price hikes lead to more significant efforts in reducing electricity usage. 
However, despite the overall reduction in electricity consumption, a significant portion of the survey participants reported no noticeable decrease in their bills.

It recommends the need for improved governance and regulatory measures in the energy sector along with affordable electricity tariffs and alternative payment options to accommodate different economic circumstances. 
The study also stresses the importance of addressing issues such as load shedding and raising consumer awareness about peak hours when electricity costs are higher.
Moreover, it also found that the alarming trend also caused a sharp decline in the recoveries of distribution companies (DISCOs) which can lead to difficulties in paying for power purchases from the generation companies, maintaining distribution networks, and servicing debts.
These factors further hinder the ability of DISCOs to invest in infrastructure upgrades, provide quality services, and improve the overall reliability of electricity supply.

The research emphasises effective measures to address power affordability concerns and suggests strategies for distribution companies to mitigate the negative effects of rising prices. 
Overall, the study provides valuable insights into the impact of rising electricity prices on consumer behaviour in Pakistan and offers recommendations for DISCOs and policymakers to address affordability concerns and ensure a sustainable balance between electricity prices and consumers' ability to bear these costs.