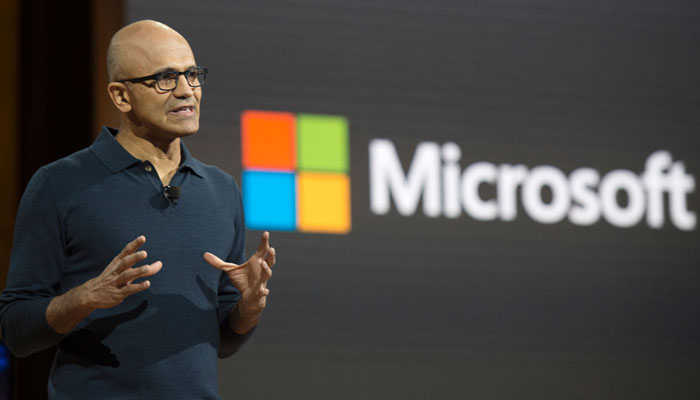 Microsoft is continuing to invest in cloud computing infrastructure to meet the growing demand for AI-powered services. 
The company has reportedly agreed to spend billions of dollars over multiple years on startup CoreWeave, which offers simplified access to Nvidia's powerful graphics processing units (GPUs) for running AI models. The investment comes as Microsoft aims to ensure that OpenAI, the company behind the popular ChatGPT chatbot, has sufficient computing power. 
OpenAI relies on Microsoft's Azure cloud infrastructure to meet its computational needs.
CoreWeave recently raised $200 million in funding, following a valuation of $2 billion. The company provides access to Nvidia GPUs, which are highly regarded for AI applications. Microsoft's deal with CoreWeave enables the tech giant to tap into additional GPU resources to meet the increasing demand for AI infrastructure. 
CoreWeave's CEO, Michael Intrator, revealed that the company's revenue has multiplied significantly from 2022 to 2023, indicating a surge in demand for its services.
The partnership between Microsoft and CoreWeave underscores the intensified competition in the generative AI space. After OpenAI introduced ChatGPT, which demonstrated the ability of AI to generate sophisticated responses, many companies, including Google, have rushed to incorporate generative AI into their products. Microsoft has also been actively deploying chatbots for its own services, such as Bing and Windows.
Nvidia, whose GPUs are used extensively for AI and large language models, has seen its stock price surge by 170% this year. The company's market capitalisation recently exceeded $1 trillion. Nvidia's growth is expected to be fueled by data centers, driven by the increasing demand for generative AI and large language models. OpenAI's GPT-4 model, which powers ChatGPT, is trained using Nvidia GPUs.
CoreWeave offers computing power that is claimed to be 80% less expensive than legacy cloud providers. The company provides Nvidia's A100 GPUs, as well as the more affordable A40 GPUs, which are suitable for visual computing. Some clients have faced challenges obtaining sufficient GPU power from major cloud providers and have turned to CoreWeave for cost-effective solutions.
Microsoft's investment in CoreWeave aligns with its ongoing efforts to expand its AI capabilities and meet the growing demand for AI-powered services. 
The partnership allows Microsoft to leverage CoreWeave's GPU resources, ensuring that OpenAI's infrastructure can support the computational requirements of ChatGPT and other AI initiatives. 
As the AI boom continues to accelerate, companies like Microsoft are actively seeking strategic investments and partnerships to stay at the forefront of this rapidly evolving field.