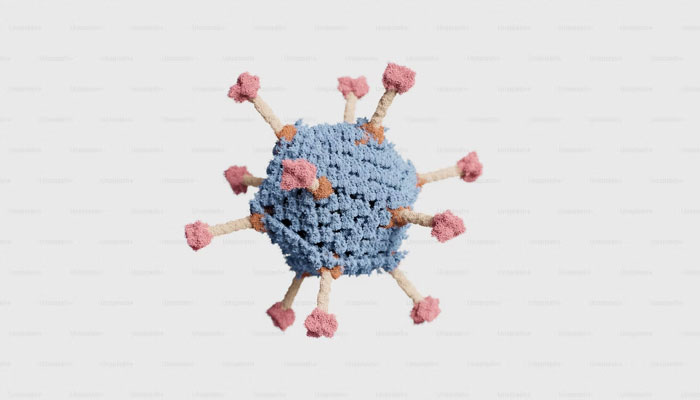 As COVID-19 has become a thing of the past, there might be other respiratory illnesses and infections RSV, enteroviruses, and others that could make Americans sick.
The Centers for Disease Control and Prevention (CDC) reported a spring spike of human metapneumovirus (HMPV) which is a respiratory infection related to RSV (respiratory syncytial virus). It spreads by coughing, sneezing or touching surfaces that contain infected respiratory droplets.
Dr Buddy Creech, a pediatric infectious disease expert at Vanderbilt University Medical Center in Nashville, Tennessee, said: "We've seen a ton of HMPV. Most cases are mild involving wheezing and lots of snot."
CDC, however, ruled out that HMPV will rise this summer, despite a surge in cases.
CDC spokesperson said: "HMPV activity right now is not remarkable and the risk for HMPV spread is low."
What will come this summer?
Dr Anthony K Leung, an infectious disease specialist at the Cleveland Clinic, said: "You can never really predict the future, but I would hope that we'll have a boring summer."
There were reports of unseasonal infections in children such as croup, strep A and RSV. It is a winter virus that infected people during the summers of 2021 and 2022.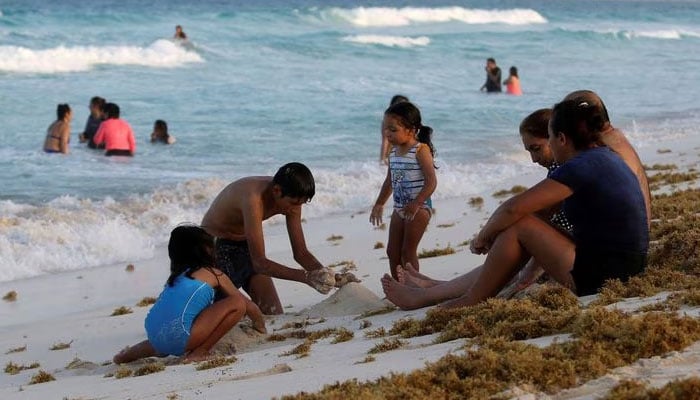 As the summer travel has just commenced, slight viral infections have raised concerns among healthcare professionals ahead of this year's summer season.
What about COVID cases?
Though it is not possible to track COVID-19 cases, some states have reported high levels of COVID in wastewater testing.
It will be early to predict the surge in cases but as people start to gather indoors in air-conditioned spaces, it is expected that the cases may rise.
Jodie Guest, a professor of epidemiology at Emory's Rollins School of Public Health in Atlanta, noted: "Just like in the wintertime, anytime you're indoors together, and someone has it, it's pretty easily spreadable."
CDC maintained that hospitalisations from COVID fell since the start of the year.
Enteroviruses
Enteroviruses include a number of diseases such as hand, foot and mouth disease, and even the typical summer cold, that find their way to others by coughing and sneezing.
These often cause symptoms like rashes, fever, loss of appetite and sore throat.
Dr Amina Ahmed, chief of pediatric infectious diseases and immunology at Atrium Health Levine Children's Hospital in Charlotte, North Carolina, said: "That's the virus that we anticipate seeing in the summertime."
Enteroviruses, sometimes can become severe. For instance, Enterovirus D68 has been associated with a polio-like condition in children, called acute flaccid myelitis, or AFM. Children develop unusual weakness in their arms or legs.
The cases were usually reported in late summer every other year which would have been on the rise in 2021 had COVID not occurred.
According to Ahmed, it is unclear whether the virus will resume its old patterns.
Vacation bugs, norovirus
Different bugs carry different illnesses. As the pandemic halted all travel, doctors maintained that this may lead to an increase in travel-related illness, too.
"Always remember that there's some unusual and unpredictable stuff out there. Exercise precaution." Leung said.
Noroviruses are sometimes liked with cruises in which patients can vomit and suffer diarrhoea. These illnesses also spread in similar patterns by coming in close contact.
However, not all summer diseases are spread from one person to another.
Dr Michael Angarone, an infectious disease specialist at Northwestern Medicine in Chicago, said: "From spring until late summer and early fall, the infections we worry about are often related to exposure to different insects."
In tropical climates, there are chances of diseases such as West Nile, dengue and malaria.
CDC has warned that there is a rising number of tick-borne diseases in the US annually such as babesiosis, which is spreading in the Northeast. The symptoms of it include:
Fever
Chills
Headaches and body aches
Nausea
Muscle and joint pain
Angarone said: "If you're planning to be out in nature make sure that you're protecting yourself from ticks and mosquitoes by using repellents, long pants and long sleeve shirts."
"The quicker you find the tick and get it off, the less likely you are to get an infection."
Mpox
"Mpox is predicted to spike up a little bit over the summer," said Dr Michael Saag, associate dean for global health at the University of Alabama at Birmingham.
It is spread while coming in close contact with others.
"Mpox is not seasonal. It's really about the way people get together. This is something that we want to be really clear about watching and getting people to vaccinations," said Jodie Guest.