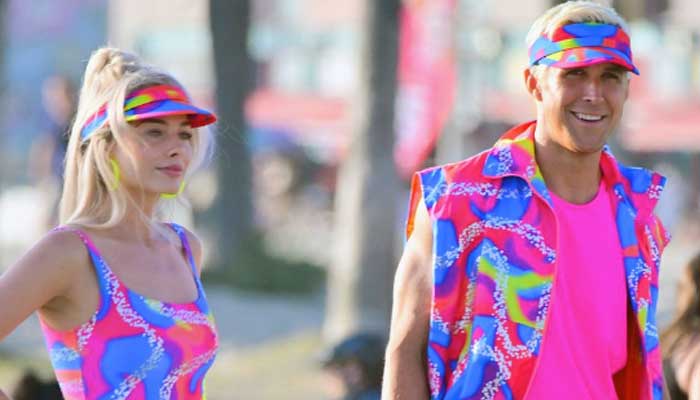 Ryan Gosling caught the cast of "Barbie" by surprise with a gift he sent to their sleepover.
Director and write Greta Gerwig revealed that the actor sent a Scottish bagpipe player to his Barbie co-actors' sleepover after failed to join them.

Speaking to GQ, Gerwig said the Hollywood star sent a Scottish man to play the bagpipes and recite the speech from Braveheart at a sleepover.
The director said she and Margot Robbie, Barbie lead actress and producer, hosted a sleepover for the actors playing the various Barbies in the movie, and invited the various Kens to drop by.
Greta said made up for his absence by sending an unusual gift midway through the sleepover.
"This man, this Scottish man in a full kilt, showed up and played the bagpipes," she said. "Then he read a speech from Braveheart. And then he left."
She said Gosling "always can sense very quickly what would be the most delightfully funny thing to do next. And then he does it."
Barbie is set to release on 21 July.