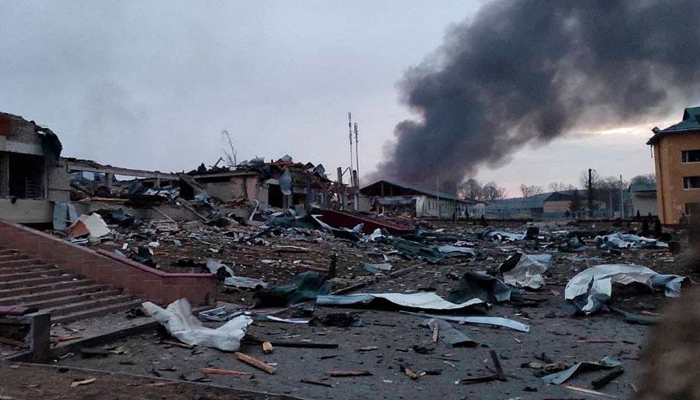 Head of Ukraine's Donetsk region, Pavlo Kyrylenko said that as many as three people have died after Russian strikes hit two villages in the eastern Ukrainian city of Lyman after authorities in Moscow two downed drones from Kiyv.  
"Three people were killed and one wounded in Torkse, another civilian was wounded in Zakitne," he wrote on Telegram.
Artillery strikes first hit Torske at around 6:50pm and then Zakitne a half-hour later, said the Donetsk prosecutor's office on Facebook.
It read: "The people killed in Torske were two women and a man, aged 63 to 88, who were seated on a bench when shells hit."
Separately, at least four people were injured by shelling and a residential building with two explosive drones in Seredyno-Buda, a village in northeast Ukraine near the border with Russia, the regional military authority said on Facebook.
The Russian strikes were carried out after Moscow city's mayor Mayor Sergei Sobyanin said earlier Tuesday, that "air defense shot down two attack drones; one in the Krasnogorsk area, the other in the Chastsy area."
He also added that emergency services were responding to the scene, without providing any details about casualties and damage.
Also Tuesday, the Russian defence ministry said in a statement that one of its Sukhoi Su-30sm jets destroyed a Ukrainian "reconnaissance boat" near Russian gas production facilities in the Black Sea.
It later noted that it also destroyed a US-made speedboat carrying Ukrainian troops east of Snake Island.
Due to the drone attack on the Russian capital, air traffic at Moscow's Vnukovo, Sheremetyevo and Domodedovo airports was briefly halted, according to a TASS report, however, flights were resumed later on.