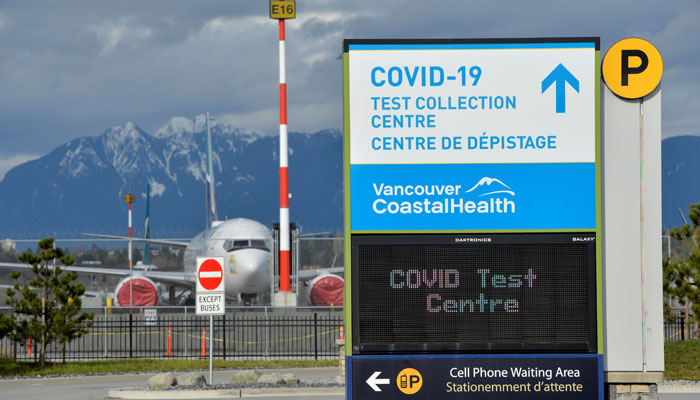 A person in Canada's British Columbia, who had not been outside the province, has tested positive for the highly mutated BA.2.86 variant of the Omicron coronavirus, announced the country's health officials on Tuesday.
The infected individual is not hospitalised, and according to a joint statement by the province's top doctor, Bonnie Henry, and Health Minister Adrian Dix, the detection does not increase the risk for people in British Columbia. 
Doctors pointed out that the appearance of BA.2.86 in Canada and the province was anticipated, as the global spread of COVID-19 continues and the virus adapts.
Originating in Denmark last month, the BA.2.86 lineage exhibits more than 35 mutations in critical parts of the virus, setting it apart from the previously dominant XBB.1.5 variant seen through much of 2023. Particularly, the United States, Switzerland, and Israel have also identified cases involving this new variant.
The US Centers for Disease Control and Prevention (CDC) reported recently that the BA.2.86 variant might have an increased ability to cause infection in those who had previous COVID-19 infections or received vaccinations.
While closely monitoring the BA.2.86 variant is crucial, scientists believe that its impact is unlikely to lead to a severe wave of illness and fatalities, given the global immunity built up from vaccinations and prior infections.
In recent weeks, Canadian health authorities have observed a rise in COVID-19 infections, even though the overall virus activity remains relatively low, according to a Health Canada update earlier today.