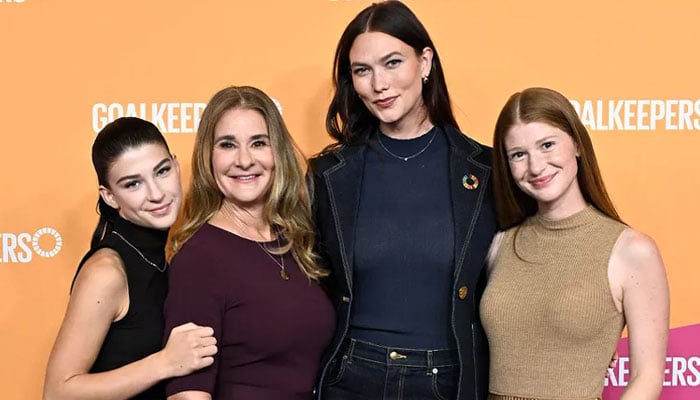 Phoebe Gates, the daughter of renowned philanthropists Bill and Melinda Gates, recently graced the Bill and Melinda Gates Foundation's Goalkeepers Foundation event in New York City, where she showcased her love and support for her parents.
The 21-year-old Stanford University student not only attended the event but also moderated a panel discussion, demonstrating her active involvement in her family's foundation.
Phoebe shared a sweet moment with her mother, Melinda French Gates, exchanging a kiss on the cheek while posing for a photo at the event. The mother-daughter duo also shared an embrace on stage, underscoring their close relationship.
The event saw the presence of other notable figures, including model Karlie Kloss and Phoebe's elder sister, Jennifer Gates.
During the panel discussion, Phoebe, known for using her family's influential platform to advocate for various causes, including reproductive rights, engaged in a conversation about entrepreneurship, agency, and gender equity. She moderated the panel alongside model Karlie Kloss and author Kathryn Finney.
Her father, Bill Gates, took to his Instagram Story to give Phoebe a heartfelt shout-out, praising her remarkable job in emphasising the importance of women's empowerment.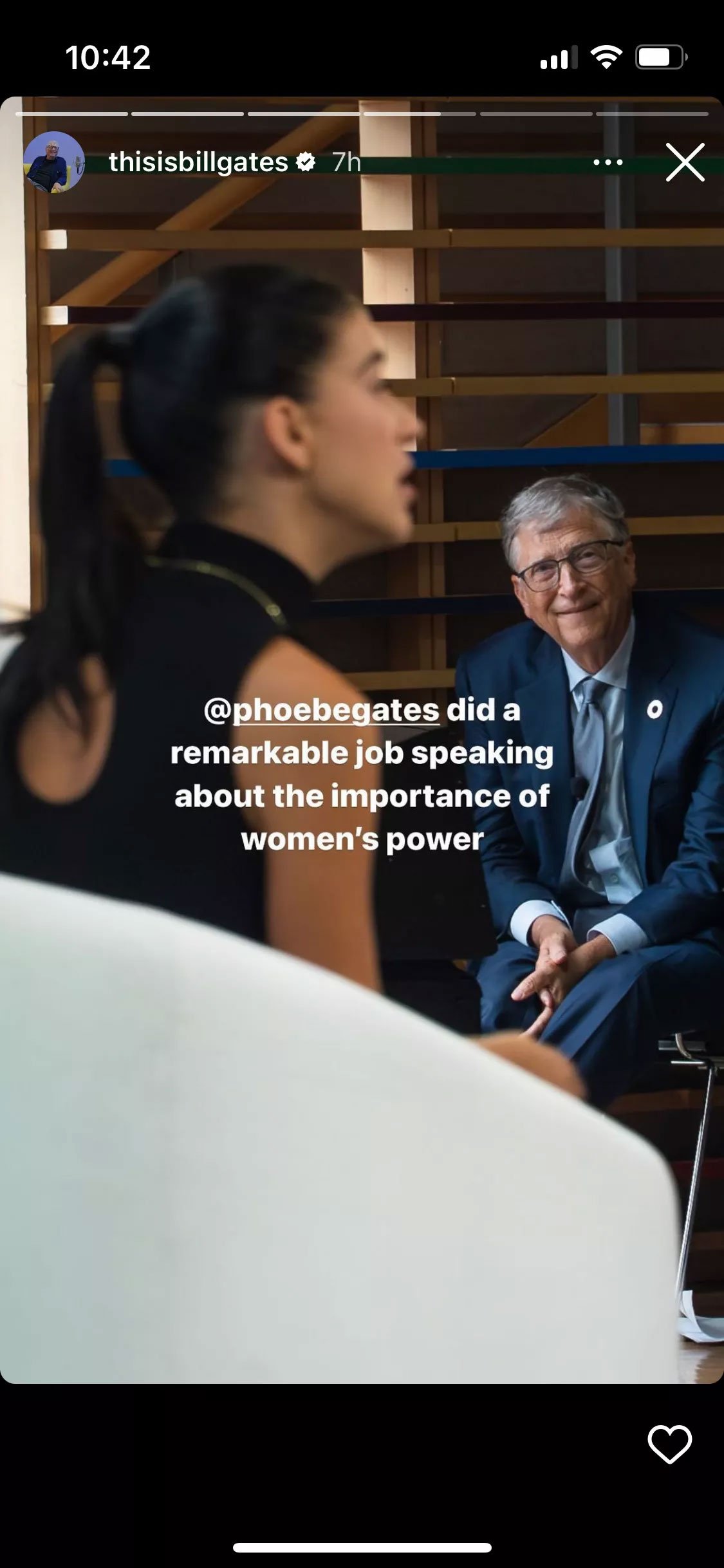 This year's Goalkeepers Foundation event concentrated on scaling innovations to reduce maternal and infant mortality and highlighted the transformative impact of maternal health preparation. The event featured prominent moderators like NBC News journalist Andrea Mitchell and a captivating performance by Tony Award winner Cynthia Erivo.
The foundation also recognised three outstanding individuals and projects with the Goalkeepers Global Goals Awards, celebrating their achievements in addressing global challenges. The honorees included Ashu Martha Agbornyenty from Cameroon, Eden Tadesse from Ethiopia, and the Farmlink Project from the United States.
Apart from their foundation commitments, the Gates family recently reunited to celebrate Phoebe's 21st birthday. Bill and Melinda, who announced their separation in 2021 after 27 years of marriage, shared heartfelt tributes and cherished moments with their youngest daughter.
Phoebe Gates, who is venturing into the fashion industry, has been actively engaged in initiatives promoting sustainability and social causes. Together with her roommate Sophia Kianni, she launched the digital fashion platform Phia and collaborated with designer Stella McCartney on a limited-edition capsule bag collection aimed at making fashion more sustainable.
Phoebe's commitment to advocating for positive change and her foray into fashion underscore the Gates family's enduring legacy of philanthropy and social impact.