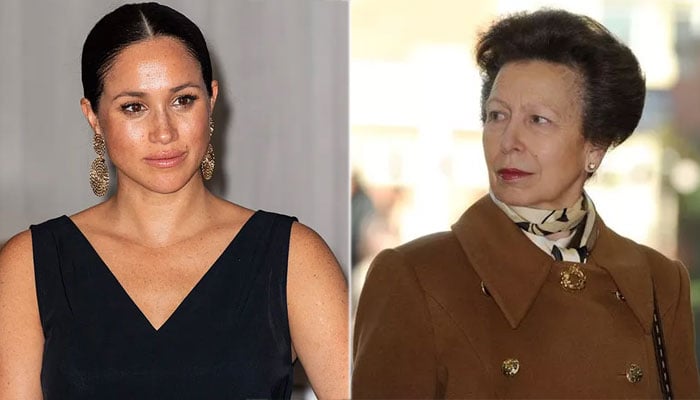 Princess Anne's take on Meghan Markle has just resurfaced as she 'knew' the Duchess had a short shelf life as a royal.
All of this has been shared by royal commentator Niel Sean.
He broke all these claims during according to OK magazine.
The converastion arose when he started gushing on Princess Anne and said, "This senior royal takes no nonsense, much like her father, the late Duke of Edinburgh. Apparently, when Meghan Markle joined the royal family, she sought out Princess Anne."
Read More: Princess Anne 'surprisingly had 'instant bonding with Meghan Markle
"According to a very good source, Princess Anne gave very sage advice to the new royal."
He also went on to sa,y "She [Anne] does endless amounts of engagements. She turns up, does the job, does not seek the limelight, and represents the Queen."
Read More: Palace criticised for ignoring Princess Anne 

"But apparently, Meghan left her meeting with Princess Anne dumbfounded."
Before concluding he also said, "Princess Anne reiterated this mantra, she pointed out that it wasn't a working monarchy, it was a job, you turn up on time, you do your research, and do the duty."