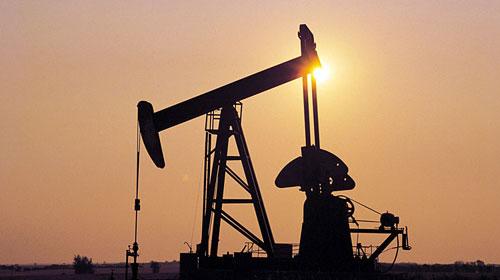 LONDON: Oil futures extended their decline on Wednesday, with US crude touching its lowest since 2003, as a global supply glut bumped up against bearish financial news that sparked deeper worries over demand.
US crude oil dropped more than 4 percent in early trading, falling to as low as $27.32 a barrel.
It bounced back to trade down $1 at $27.46 as of 1239 GMT. The contract settled down 96 cents, or 3.26 percent, in the previous session.
"You need the low price to slow down shale much faster," said Bjarne Schieldrop, chief commodities analyst with SEB in Oslo. He added that a "very broad-based sell-off across assets and across the world" amplified pressure on oil prices. "With oil being fundamentally weak, it should be moving down even further."
Brent futures fell by 85 cents to $27.91 a barrel, but dropped as low as $27.70 earlier in the day, not far from Monday's 12-year trough of $27.67. They settled up 21 cents, or 0.7 percent, in the previous session.
World equities sank to their lowest level since July 2013, and the index´s fall so far in January is already 9.9 percent, the biggest drop since 2009.
While the International Monetary Fund´s chief economist warned that global financial markets seemed to be over reacting to falling oil prices and the risk of a sharp downturn in China´s economy, demand concerns compounded an already bearish energy market.
The International Energy Agency warned on Tuesday that the world could "drown in oversupply" of oil in 2016, with Iran's exports adding to the excess.
"It's a continuous story that pushes prices lower and lower," said Hans van Cleef, senior energy economist with ABN AMRO. "We should see an effect on production."
Russia's largest private oil producer on Wednesday said it expects the country´s output to drop for the first time in many years in 2016."Today, the oil industry is near a survival line. Unfortunately we are cutting drilling," Lukoil's chief executive Vagit Alekperov said.
A report said Canada´s oil-sands producers were now losing money on every barrel, while US shale producers "were just burning cash" at current prices.
US commercial crude oil stocks were forecast to have risen by 3 million barrels last week, a Reuters survey taken ahead of weekly inventory data showed on Tuesday.
A report on stocks from the American Petroleum Institute, a US industry group, is due later on Wednesday.