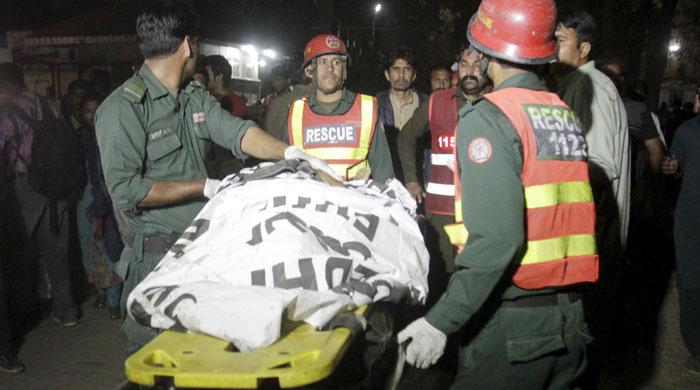 LAHORE: The death toll from a suicide bombing at a public park in Lahore rose to 72 on Monday, with over 300 people injured, several of them said to be in critical condition.
According to latest details from hospitals and officials, those killed in the bombing at Lahore's Gulshan-i-Iqbal park included 29 children and seven women.
Officials said 50 bodies have been handed over to families after identification.
The victims also included seven members of an unfortunate family from Sanghar who all lost their lives as the suicide attacker blew himself up in the parking area of Gulshan-e-Iqbal Park, just outside the exit gate and a few metres away from children's swings.
A large number of people including women and children were present at the park due to weekly holiday.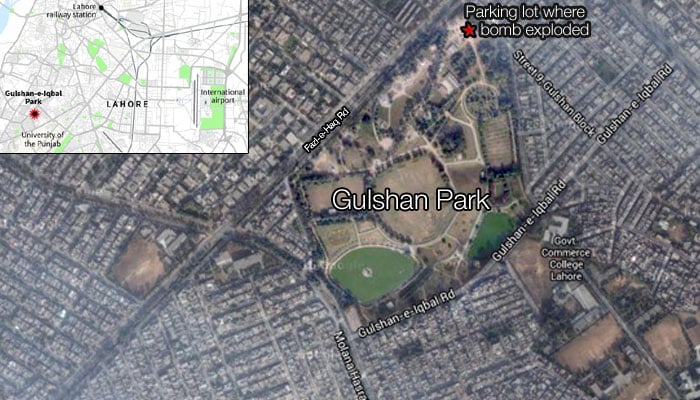 Case registered
Police has registered a case for the suicide bombing at the CTD police station.
The FIR has been registered against unknown terrorists, the suspected suicide bomber, and the attackers' facilitators.
Terrorism, murder, attempted murder, and other charges have been included in the FIR against the accused.
The Punjab government has announced three days of mourning in the province.
Meanwhile, the provincial governments of Sindh, Balochistan, and Khyber Pakhtunkhwa are also observing a day of mourning today, with most private schools shut down and commercial centres closed for business.