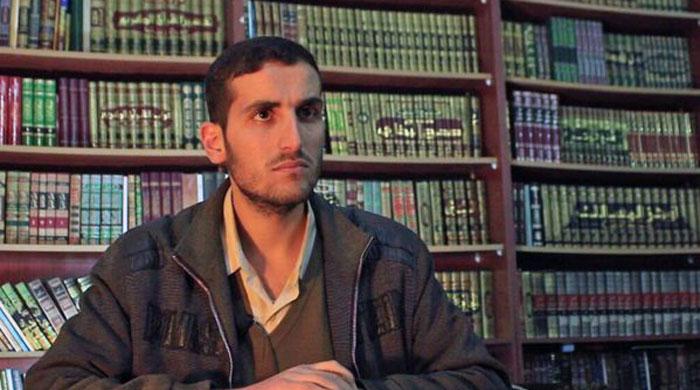 Who would have thought of creating a library at a warzone where bombs  and death surround people? But a few book lovers have stocked an underground library in Syria with manuscripts rescued from bombed sites.
Hidden from flying shrapnel, underneath a bullet ridden building, down a steep flight of stairs over 1400 books have been stored in a secret library at Damascus, the BBC reported.
"We saw that it was vital to create a new library so that we could continue our education. We put it in the basement to help stop it being destroyed by shells and bombs like so many other buildings here," says Anas Ahmad, a former civil engineering student who was one of the founders.
Over four years ago this Damascus suburb Darayya found itself in the middle of a war between government and rebel forces. Anas and other volunteers whose studies were halted in the middle of this war decided to create this library which for them became a symbol of hope amidst misery.
"In many cases we get books from bomb or shell-damaged homes. The majority of these places are near the front line, so collecting them is very dangerous," he says.
"We have to go through bombed-out buildings to hide ourselves from snipers. We have to be extremely careful because snipers sometimes follow us in their sights, anticipating the next step we'll take."
The library is frequented by doctors who look up ways to treat war wounds of patients they receive every other day. Teachers look them up to prepare classes.
About 8,000 of Darayya's population of 80,000 have fled. But nobody can leave now.
Since May shells and barrels have fallen every day. The area is off access for journalists or aid workers. Interviews for the story were conducted through Skype and phone calls, routinely interrupted by explosions so loud that they distorted the studio's speaker, the BBC reported.
The location of the library is a secret as its founders feel it will be attacked if it is discovered.
Fourteen-year-old Amjad who lives next door spends several hours reading books inside the library. For him underground is much safer than spending time outside.
"I've read some books by French writers but I like Hamlet the best," says Abdulbaset Alahmar, another visitor in his mid-20s.
"Shakespeare's style of writing is simply beautiful. He describes every single detail so vividly that it's like I'm in a cinema watching a film in front of me. To be honest I became so obsessed with Hamlet that I began reading it at work. In the end I had to tell myself to stop!"
But wouldn't it make more sense to look for food in war torn area.
"I believe the brain is like a muscle. And reading has definitely made mine stronger. My enlightened brain has now fed my soul too," he replies.