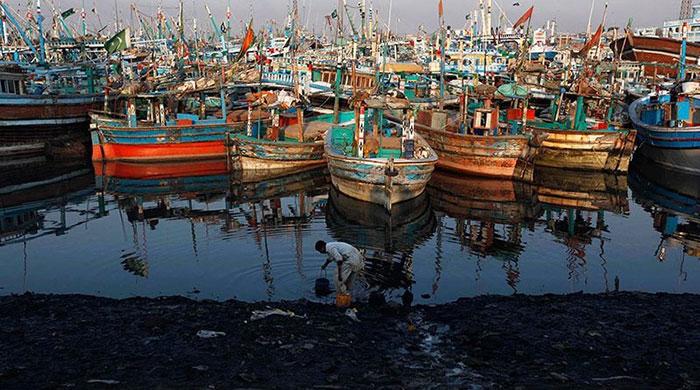 KARACHI: There is a threat lurking in the waters of Pakistan's largest city which will have a long-lasting impact.
Federal Minister for Ports and Shipping Mir Hasil Khan Bazenjo has revealed that 400 tonnes of industrial and chemical waste was being dumped into the sea on a daily basis in Karachi, causing serious environmental issues.
During a workshop held at a local hotel in Karachi, he said, "In 20 years, there will be no fish in the sea. The waste is even causing damage to ships and submarines."
Federal minister said that if this continues, ships would stop coming to Pakistan and would ultimately affect the trade of the country.
He said that 15,000 trawlers have further aggravated the situation as they have retrieved even the grass from the sea.
Bazenjo said that a plan has been devised to counter the situation. However, it requires Rs100bn.
He said that the corruption in the department was so apparent that one can purchase fish worth a lot more by paying much less.
Sindh Minister for Livestock and Fisheries Mohammad Ali Malkani, on the occasion, said that a draft has been finalised regarding the use of small nets and will be implemented after being approved by Sindh Assembly.