While some Americans were not very pleased about Donald Trump's inauguration and didn't know how to express their feelings – much to their advantage, the former first-lady was there to convey the right emotions.
The killer side-eye given by Michelle Obama has been one of the most discussed moments from Donald Trump's inauguration ceremony and has taken the internet by storm with instant memes. It was not only Michelle's side-eye but also her reaction to Melania Trump's gift which social media is gloating over.
The epic 'Michelle Obama inauguration face' has provided the internet one heck of memes, so, let's check some of them out.
 We firmly believe Michelle's face expressions are going to go into the history of memes.
 Michelle Obama gave another awesome response while receiving gift from Melania Trump which sent twitter into frenzy.
Buzzfeed India also added its part to the volcanic eruption of memes.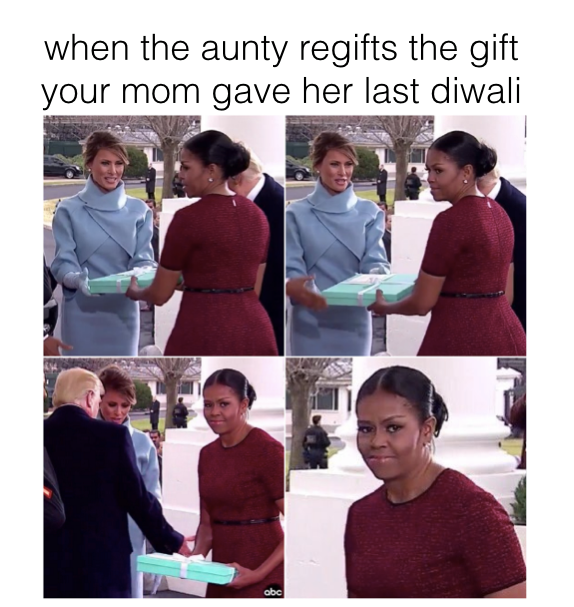 The Twitterati also contributed as they tweeted about Michelle's side-eye in the most waggish way.
In an awkward meeting with the Trump family, Michelle Obama seemed to have a serious stink eye during the inauguration ceremony and was not impressed at all. The internet discussed, memed her expressions like anything. Trevor Noah, while discussing about Michelle Obama's facial expressions on his Daily Show said: "Throughout the day, Mrs Obama's face was the barometer for most of America's feelings,"
Mrs. Obama, we can feel for you.