After Sojourner, Spirit, Opportunity, and Curiosity – which is possibly the most popular Rover the US has sent to Mars over the past two decades – another mission is being prepped for 2020, for which three potential landing sites have been chosen by scientists and the National Aeronautics and Space Administration (NASA).
The sites include Northeast Syrtis, Jezero crater, and Columbia Hills. The first of these, as per NASA's Mars 2020 project news release, is an "ancient portion of Mars' surface," which, at one time, used to be warm and moist. "Once home to an ancient Martian lake," the second one oscillated between wetness and dryness.
The last one – very likely to be the finalist location – is thought to have housed a hot spring. It has also been initially explored by Spirit, which revealed via collected data signs of presence of water.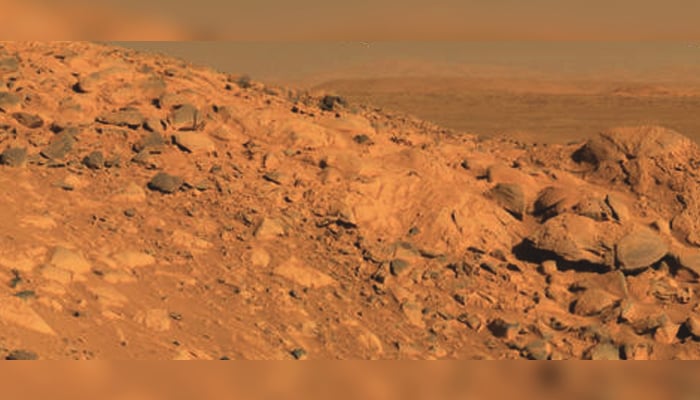 (Northeast Syrtis. Image courtesy: http://mars.nasa.gov)

(Jezero crater. Image courtesy: http://mars.nasa.gov)

(Columbia Hills. Image courtesy: http://mars.nasa.gov)
Determining microbial life's existence in past, rock formation and their ability to contain water, recovering samples of soil and Mars' rocks, and prospects for future human explorers are the major factors that help narrow down the number of would-be sites to three.
Earlier, during a workshop in 2015, this number was cut down from 30 to eight.
At present, NASA has two other related ventures in process – Curiosity rover and the eight-month-long HI-SEAS Mission V. Curiosity is wandering around a crater on Mars, wishing itself a 'Happy Birthday' every year. On the other hand, the second project analyses human behaviour on the Red Planet in a simulated setting, Mashable reported last month.
The Mars 2020 rover is slated to launch in July 2020, "aboard an Atlas V 541 rocket from Space Launch Complex 41 at Cape Canaveral Air Force Station in Florida," NASA's statement reads.