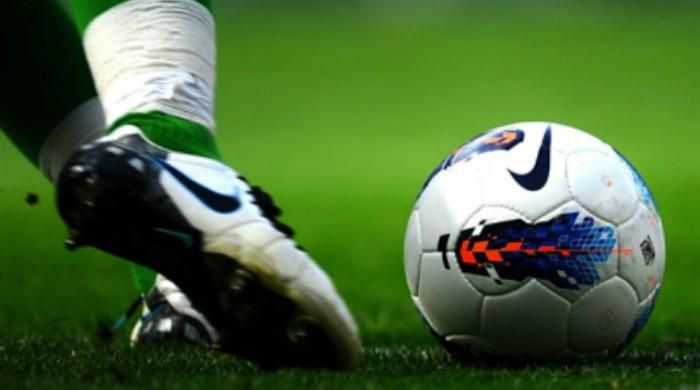 MOSUL: It was a grim time for football: terrorists observed matches, jerseys from foreign teams were banned and even whistling was prohibited when Daesh held Iraq´s Mosul.
Play was halted for prayers, which occur five times a day, and shorts that exposed players´ knees were also banned by Daesh.
Now, eastern Mosul has been recaptured from the group and efforts are underway to rehabilitate football pitches, even as the battle for the city´s west continues on the other side of the Tigris River.
"When we were playing, they were watching us and some of them carried weapons, and they prevented us from wearing foreign teams´ uniforms," says Osama Ali Hamid, a 26-year-old player wearing the jersey of Germany´s Borussia Dortmund club.
"If one of us arrived wearing a shirt with the logo of a foreign team, they´d remove the team´s logo with scissors," Hamid said.
Excitement dominated a recent match in eastern Mosul, at which young men gathered around a pitch that has been covered in new artificial turf to cheer on their comrades.
"Now we are playing without Daesh monitoring," says Laith Ali, 23.
"They imposed rules on us."
Football is wildly popular in Mosul, as it is in other areas across Iraq -- indeed, the sport has been one of the few consistent unifiers in a long-divided country.
Battlefields, not playing fields
The Mosul Club was one of the best-known football clubs in the country, and was preparing to return to the Iraqi league in 2014, when Daesh seized the northern city, preventing the players from going to qualifying matches outside.
The club´s buildings and facilities are located on the eastern side of Mosul, but the main stadium is in west Mosul, which Iraqi forces are still battling to retake from Daesh.
In 2012, work began to build a new stadium on the same spot with a planned capacity of more than 20,000, but like the Mosul club´s Iraqi league aspirations, these plans were also thwarted by Daesh assault in 2014.
Mohammed Abdulkarim al-Mimaari, the head of the Youth and Sports Department in Nineveh province, of which Mosul is the capital, says that 12 football pitches in the city have been restored.
In Mosul, the department is holding a sports event on the first day of each month, dubbing it "Sports Day," spokesman Omar Shamseddin said.
Daesh members "were playing with us in the beginning, they were treating us well. They are Iraqis from the local community," says player Hamid.
But that did not last: they later "began saying in their sermons in the mosques that the battlefields are better than the playing fields".
"They even prohibited whistling" during matches based on the belief that it would cause "devils" to gather, says 25-year-old player Mustafah Nour.
Violating the prohibition resulted in two or three days in jail, he says.
"But now, we play freely," Hamid says.