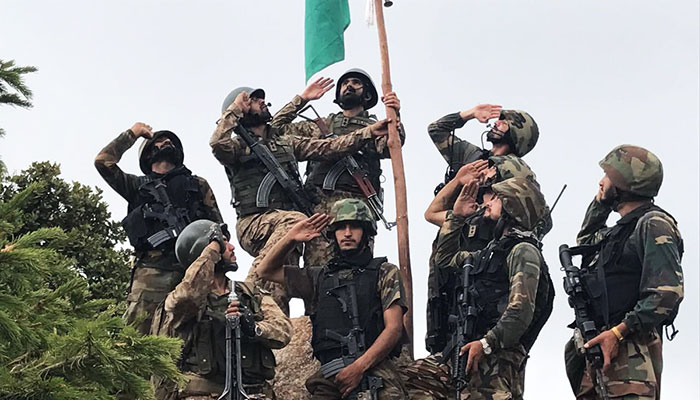 RAWALPINDI: The Inter-Services Public Relations (ISPR) on Saturday announced the successful completion of the first phase of Operation Khyber-4.
The announcement was made through the Twitter account of the military's media wing. 
The ISPR added that the valley associated with Brekh Top is now being cleared. The mountain top itself was cleared in an operation carried out by the Special Services Group (SSG) on Friday night. 
"Every inch of Pakistan will be peaceful,no one can beat resilient Pakistan."
During the operation to clear Brekh Top, many terrorists were killed with a few managing to escape to Afghanistan, the ISPR had said earlier. 
Terrorists' hideouts were cleared and caches of IEDs, arms and ammunition were recovered during the operation. 

Director General (DG) ISPR Major General Asif Ghafoor on July 16 announced the launch of Operation Khyber-4 under Radd-ul-Fasaad to "wipe out terrorists" in the Rajgal Valley area of Khyber Agency.
"An operation to wipe out terrorists has been launched in Rajgal valley in Khyber Agency," Major General Ghafoor said.
Khyber 4 seeks to target terrorist hideouts in what the DG ISPR called "the most critical area in the Federally Administered Tribal Areas (Fata)".