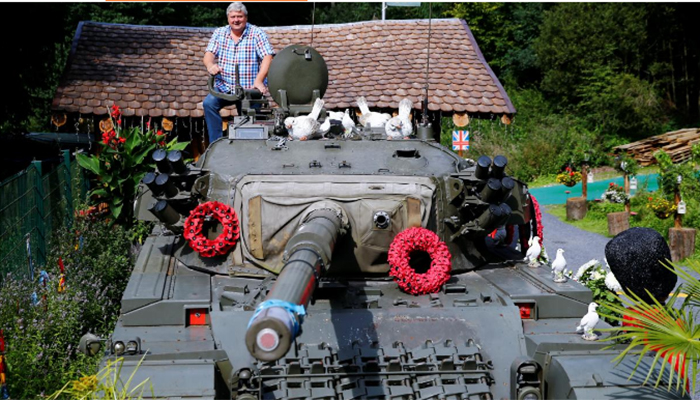 KRETZHAUS: An English tree surgeon has reacted to Brexit by transforming his German home into a quirky homage to Britain, complete with red telephone boxes and a life-size model of Queen Elizabeth.
"When Britain voted for Brexit I decided to make my own little Britain here in Germany," 53-year-old Gary Blackburn told Reuters at his home in Kretzhaus, 30km (20 miles) south of Bonn.
Blackburn, who moved to Germany 32 years ago, entertains a number of curious visitors at his 'Little Britain' exhibition, which he began assembling following Britain's decision to leave the European Union in June last year and even features a lime green mini car from the 'Mr Bean' television series.
However, not everyone is happy with Blackburn's collection, with some of his neighbours complaining to their local government about the latest exhibit parked on his lawn.
"For me the tank is a sign of peace. I have decorated it with a lot of poppies and white doves. The poppies stand for freedom and peace in England and commemorate fallen and injured soldiers during the past two world wars," he said.
"Two neighbours want it removed, but at the moment all is fine because the Interior Ministry recognized that the tank is demilitarized, stands on private property and is not visible from the streets."