LONDON: Pakistan Tehreek-e-Insaf (PTI) Chairperson Imran Khan, party seniors along with Bollywood's film stars attended the wedding of businessman Anil Mussarat's daughter in London, which is estimated to have cost around £4 million.

Bollywood bigwigs such as Hrithik Roshan, Ranveer Singh, Anil Kapoor, Sonam Kapoor, Karan Johar and Sunil Shetty attended all the functions and entertained everyone with their performances. The wedding reception was hosted by Kuch Kuch Hota Hai director Karan Johar.

PTI leader Imran Khan landed at the Heathrow airport on Saturday afternoon and headed for the wedding where other party leaders were already present including Sahibzada Jahangir, Naeem-ul-Haque, Shah Mahmood Qureshi, Babar Awan, Khursheed Kasuri, Imran Chaudhary among others.

Sheikh Rasheed Ahmed and Makhdom Ahmed Mehmood also attended the wedding.
Imran Khan was invited on the stage by Karan Johar to share his wedding experience with others. Imran said it was difficult for him to take out time but he couldn't say 'no' to Aneel Musarrat because of his support.
Imran Khan also said that Aneel Musarrat's family was like his own, and thanked Aneel for supporting his cancer hospital.
Krrish star Hrithik Roshan, who is again embroiled in controversy after Kangana's explosive interview, remarked that he looked forward to attending the wedding when he heard about it "months ago and I have enjoyed every aspect of it".

On the occasion, Bollywood's fashionista Sonam Kapoor said she had planned the wedding with Aneel's daughter, Anoosha, and spent months going through details and the arrangement.
" I have known Anoosha for over 15 years and her family are lovely people. I just wish the couple all the best for their life ahead."
Ranveer Singh, who stunned the wedding guests with his performance, said he had come from India putting aside his film engagements to be part of the wedding.
"We have rocked and rolled and what great celebrations, simply amazing," he said.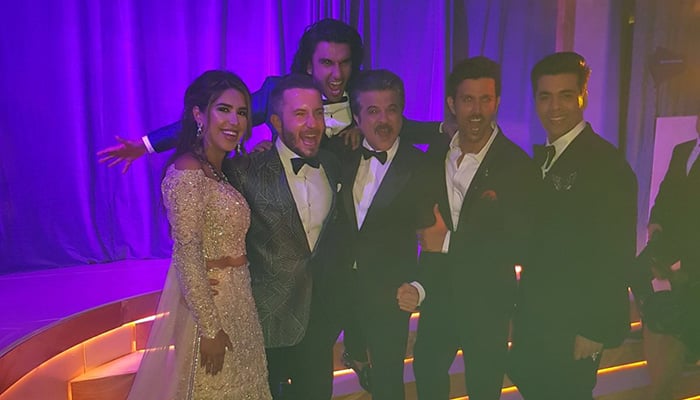 Mussarat's daughter, Anoosha Mussarat, got married to property developer Edmund Kissner in a lavish ceremony. The wedding bash spread over a week, starting from Manchester and culminating at the Dorchester Hotel on Park Lane.
There are no official figures available of the costs of this wedding but a source linked with the planning of big bash said that over £4 million has been spent on the wedding. He said that the costs have been incurred on total involving events around the wedding over a week.
Moreover, Bollywood's figures were invited from India and accommodated initially in Manchester and then in Park Lane hotels. All PTI leaders were flown in from Pakistan especially for the occasion and were accommodated in five-star hotels.
Awami Muslim League Head Sheikh Rasheed told Geo News: "I have not been to any wedding like this my whole life. This wedding was just another level, nothing that I have ever seen or been to. Just wonderful."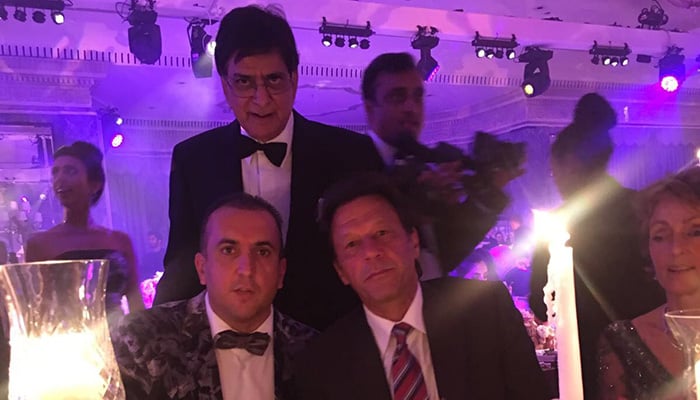 Head of British armed forces General Sir Nicholas Patrick "Nick" Carter and leading figures of British businesses were also in attendance.
Naeem-ul-Haque commented that Aneel Musarrat has been a "great friend" and taking part at his family's big moment has been a privilege.
Sahibzada Jahangir, who helped organise the bash, said that the exclusive event was "the most memorable ever. Attendance of celebrities from India, Pakistan and the UK made this wedding a truly great experience for everyone. Imran Khan had to reschedule his holiday plans with his children to attend the wedding and to thank Aneel Musarrat and his family".