Prime Minister Shahid Khaqan Abbasi doesn't wear ties very often. 

The PM, who is currently attending the 72nd session of the United Nations General Assembly, was criticised by many for his 'casual' look. 
Pictures splashed across of the media showed the prime minister meeting representatives of other countries and diplomats without a tie. In fact, even in Pakistan, he has never been spotted wearing ties by anyone. 
The PM finally decided to clear the air and explained that reason for wearing no ties while speaking at Council of Foreign Relations.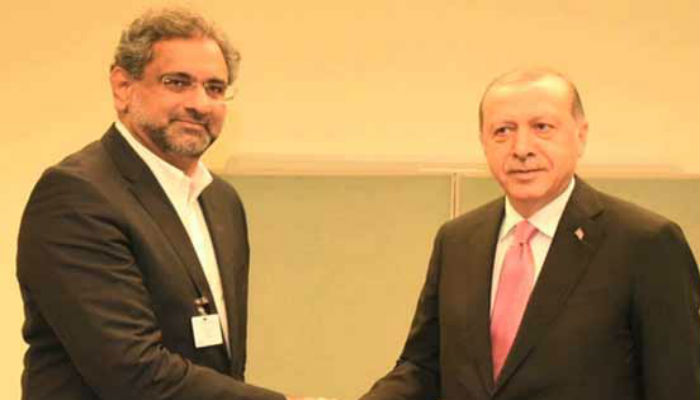 Speaking about his attire, the PM remarked "I went to school in California. So in California, the said you only wear a tie on the day you get married or you die." 

He added, "So it's neither of those events, so." The remark was followed by laughter from the audience. 
For all those who were wondering or judging him for his lack of proper attire, well now you know.  
On PM's look, designer Tayyab Bombal said "He is the prime minister of Pakistan. Appearance is the first thing everyone notices about a person especially if a person is that high profile."
He added, "His no tie look is very casual and non-serious." 
Everything you do, everything you wear, even your socks, represent details about your personality, he added. 
Ties are said to have evolved from Chinese and Roman military regiments, who used colour coordinated neckpieces to show their allegiance to a particular leader.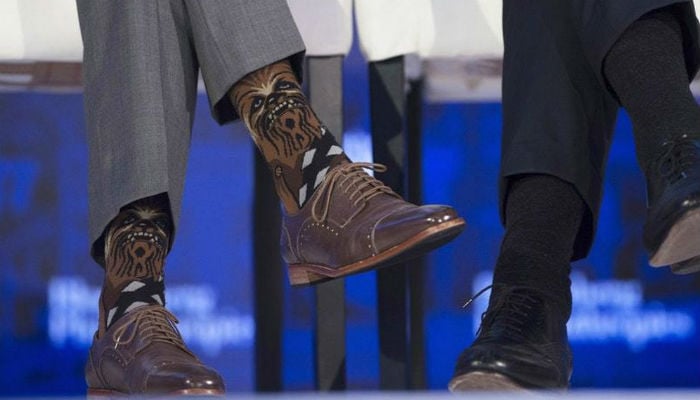 Over the years, the piece of cloth has become symbolic of appearing prim and proper. While some politicians have been taking liberties with the dressing code, some restrict themselves to the traditional dressing ways.
Recently, Canada's Prime Minister Justin Trudeau cause a stir while he was spotted wearing Chewbacca socks while attending the Bloomberg Global Business Forum in New York.
Earlier in the year, Trudeau was spotted wearing R2-D2 socks, showing himself to be a true Star Wars fan.