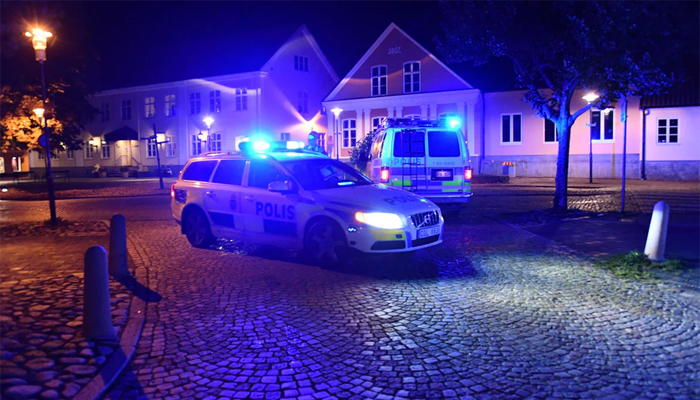 TRELLEBORG: At least four men were confirmed injured after gunshots rang out late Thursday night in a busy market here in Sweden's southern town, reports from international media outlets indicated.

"Police have detained several suspects for questioning" in a case that has now been "classified as attempted murder", an update to the statement issued by Police Skåne says.

The suspect is still on the run and has not been detained. 
"[We] received several reports of a suspected shooting in central Trelleborg. There are several people who have experienced confirmed gunshot wounds," the statement had said initially.

"Police are working to secure different places for ambulances to reach and treat those who are injured. We have launched a major investigation," it had added.

"Four people have been hospitalised in Malmö and Lund," authorities said in an update 45 minutes after the shooting but were unable to confirm the severity of their injuries.

"Forensics and search dogs are ordered to the site."

According to Swedish journalist and political commentator Peter Imanuelsen — who believes the incident was "likely gang shootings" — local police said it "is not linked to terrorism".

Loud 'bang'
Multiple people were wounded in firing "incidents" in the heart of the Scanian town, which is home to some 30,000-40,000 inhabitants, British media outlet Mirror UK said.

Shortly thereafter, armed police arrived and cordoned off the crime scene, where witnesses had reported hearing a loud "bang".

A police spokesman explained that after receiving "several reports of a shooting", law enforcement authorities "found that, within a fairly limited area, we find more people with suspected shot injury", according to the publication.
Security officials have blocked some areas and are conducting "an investigation".

There is no official word from the authorities regarding the suspect, whether there is more than one shooter or if anyone has been detained.
The victims' condition, on the other hand, also remains unknown.