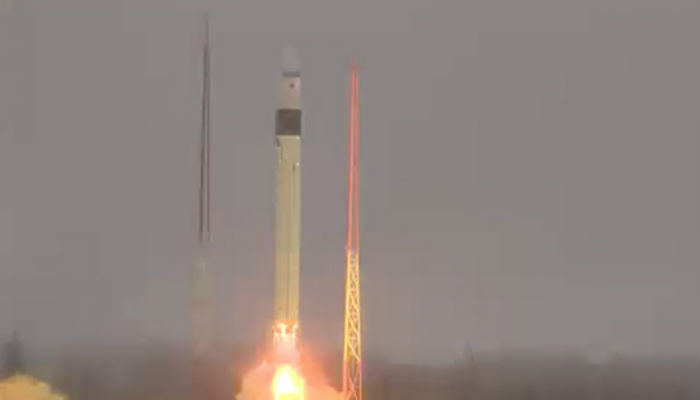 MOSCOW: Russia on Friday launched a European satellite dedicated to monitoring Earth´s atmosphere, the protective layer that shields the planet from the sun´s radiation, live footage from the cosmodrome showed.
The Sentinel-5P orbiter took off on time at 0927 GMT from the Plesetsk Cosmodrome in northern Russia.
The satellite - carried by Russia´s Rokot rocket, based on the former Soviet intercontinental ballistic missile - left behind billows of yellow smoke, footage broadcast by the European Space Agency showed.
The satellite will form part of the Copernicus project, a joint initiative of the European Union and the European Space Agency to track environmental damage and aid disaster relief operations.
It will be the first satellite dedicated to monitoring Earth´s atmosphere for Copernicus, and the sixth satellite to join the Copernicus constellation.
Others launched since April 2014 monitor forest cover and land and water pollution.