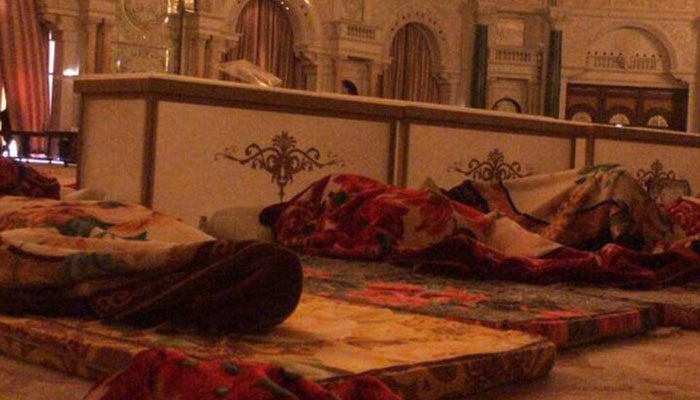 DUBAI: Saudi Arabia's arrest of prominent royals and businessmen under the banner of battling corruption could, in fact, be more a case of internal power politics, Human Rights Watch said Wednesday.
Late Saturday, authorities in the Gulf powerhouse launched what they said was an anti-graft drive which netted dozens of high-profile businessmen and politicians.
Those detained included billionaire Prince Al-Waleed bin Talal and the head of the national guard, Prince Miteb bin Abdullah.
Powerful Crown Prince Mohammed bin Salman was behind the arrest orders after he became head of the Anti-Corruption Committee created earlier the same day.
"The middle-of-the-night simultaneous establishment of a new corruption body and mass arrests over corruption raise concerns that Saudi authorities detained people en masse and without outlining the basis of the detentions," said Sarah Leah Whitson, Middle East director at the New York-based HRW.
"While Saudi media are framing these measures as Mohammed bin Salman's move against corruption, the mass arrests suggest this may be more about internal power politics," she said.
HRW said the mass arrest of princes, current and former government ministers and officials, as well as prominent businessmen, raises human rights concerns.
Saudi authorities should immediately reveal the legal and evidentiary basis for each person's detention and ensure that each can exercise due process rights, it said.
Riyadh has defended the arrests as legal, saying that the suspects had been subjected to extensive investigation.
The authorities also said they were freezing the bank accounts of the accused and promised they would be tried in a court of law.
"It's great that Saudi authorities are declaring that they want to take on the scourge of corruption, but the right way to do that is through diligent judicial investigations against actual wrongdoing, not sensationalistic mass arrests to a luxury hotel," Whitson said.
The Ritz Carlton hotel in Riyadh is rumoured to be the site where many of those arrested are being held.