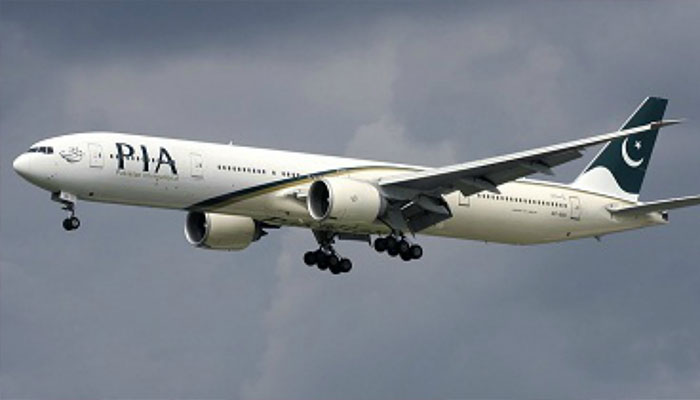 There is much being said in the media about PIA as it is suffering from a severe crisis. The number of international destinations that PIA travels to is decreasing by the day. The most recent plan is to suspend flight operations to New York.
There is no doubt that PIA has a bright history of achievements since it was nationalised in 1955. Prior to this, it was known as the Orient Airways. It was the first Asian carrier to fly the Lockheed Super Constellation and was also the only non-Chinese airline that was once allowed to fly to China. It is believed that Henry Kissinger travelled on a PIA flight from Islamabad to hold secret diplomatic talks with Beijing.
PIA also became the first Asian airline to induct jet aircrafts in its fleet. Another major achievement was to initiate flight operations with New York. At the time, even the Soviet Union was also not able to establish air links with the US. This made PIA the only choice for passengers from China, the Middle East, East Asia, Africa and other regional countries who wanted to travel to the US.
During the Indo-Pak War of 1965, PIA also provided logistics and transport support to the armed forces. PIA placed great emphasis on its marketing and branding strategies. Its slogan – 'Great People to Fly With' – has received immense popularity. PIA has also won many international awards in the field of aviation.
Today, PIA is facing a major crisis. This crisis is not only financial in nature but is also related to mismanagement, the lack of a strong leadership, the irresponsible attitude of staff members, nepotism, political involvements, strikes and corruption. There are frequent reports of flights narrowly averting accidents and facing emergency take-offs, unnecessary delays and cancellations even with tickets have been confirmed. Such untoward situations have not only left passengers in a vulnerable position but have also brought a bad name for the national carrier.
Regional politics are also among the many reasons for PIA's crisis. At a time when PIA was successfully competing with foreign airlines – including Air India and British Airways – the Indian government announced a ban on the airline. PIA was not allowed to fly in the Indian skies after an Indian plane was hijacked. The separation of East Pakistan brought further losses for the national carrier as PIA was no longer allowed to fly from Karachi to Dhaka after the formation of Bangladesh.
Similarly, the airline also suffered significant damage following state policies that sprang from regional developments – especially the Soviet invasion of Afghanistan.
A number of foreign passengers became reluctant to travel on PIA flights due to the fear of hijacking and strict religious regulations.
In the past, PIA had earned billions of rupees from direct routes to New York and Chicago. However, the current motives for the suspension of flights are not only financial losses but also America's new security policies.
According to the new policy, PIA is no longer welcome to continue direct flight operations. Moreover, a complete inspection of flights, the cabin crew and passengers was carried out at Manchester Airport due to security concerns. Such practices have resulted in financial burdens for the airline and led many passengers to switch to other airlines.
Similarly, granting landing rights to various foreign airlines has also badly affected PIA's interests. On the other hand, a few black sheep in PIA have also created hurdles in its progress. News reports have started emerging on a regular basis about the airline's pilots flying plane while they are drunk or their airhostess allegedly smuggling drugs. The political role of unions has also created anarchy and distortion.
Today, PIA is forced to operate with costs that are far higher than its returns. Although all airlines spend a large portion of their budget on human resources, the situation with PIA is quite different as political appointees are securing salaries in return for almost zero productivity.
Around 4,000 engineers have currently been hired to maintain only 38 planes. Even Turkish Airlines, which has 350 planes, does not have so many engineers. It's unfortunate that successive governments have inducted their political loyalists into the national carrier without thinking about its betterment.
The only practical solution for the revival of PIA is to implement the policy of appointing the right person in the right place. The first step should be to dissolve the current board. A new board must be constituted on the basis of merit. It must be allowed to select a permanent chief who will design a profitable plan of action and follow the industry's trends on the basis of a successful business model adopted by foreign airlines.
Originally published in The News