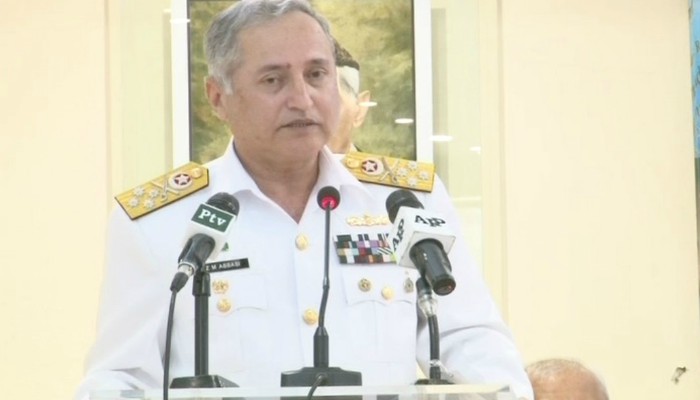 KARACHI: Chief of the Naval Staff Admiral Zafar Mahmood Abbasi announced on Wednesday that a maritime university will be set up soon in the country.
Addressing a gathering at the Karachi Chamber of Commerce and Industry, Admiral Abbasi said that Pakistan has been blessed with unlimited resources but unfortunately a resource like the sea is not properly utilised.
The naval chief also said that maritime security should be overseen by one ministry instead of multiple ministries.
Admiral Abbasi took charge of the navy in October last year and took commission in the navy's operations branch in 1981.