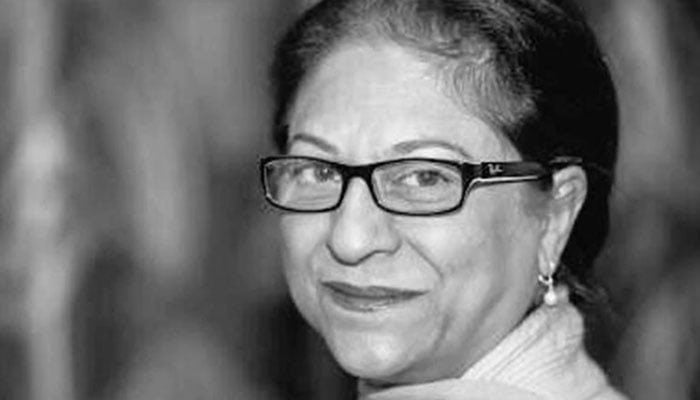 NEW YORK: A book of condolences in honour of the memory of Asma Jahangir, a leading Pakistan lawyer and United Nations human rights rapporteur, was opened for signature on Tuesday at the Pakistan Mission to the UN in New York.
Asma Jahangir died of a heart attack in Lahore on Sunday, aged 66.
"Deeply committed to the cause of universal human rights and fundamental freedoms, Asma Jahangir has left an abiding legacy of selfless devotion and unwavering commitment to the advancement of these ideals," the mission said.
During her illustrious career spanning over four decades, it said, she served as the founding Chairperson of the Human Rights Commission of Pakistan, and the first female President of the Supreme Court Bar Association.
Prominent lawyer and human rights icon Asma Jahangir's was laid to rest in Lahore today, while her funeral prayers were offered at Gaddafi Stadium earlier in the day.
Maulana Haider Farooq Maududi led the funeral prayers, which were attended by scores of men, women and children.
Asma was buried at her family's farmhouse on Bedian Road, as per her wishes.
Jahangir remained the head of the Human Rights Commission of Pakistan and the Supreme Court Bar Association.
She was known for taking up court cases of victimised and marginalised sections of society, as well as speaking against human rights violations and her courageous stand against the military rule of General Zia-ul-Haq.