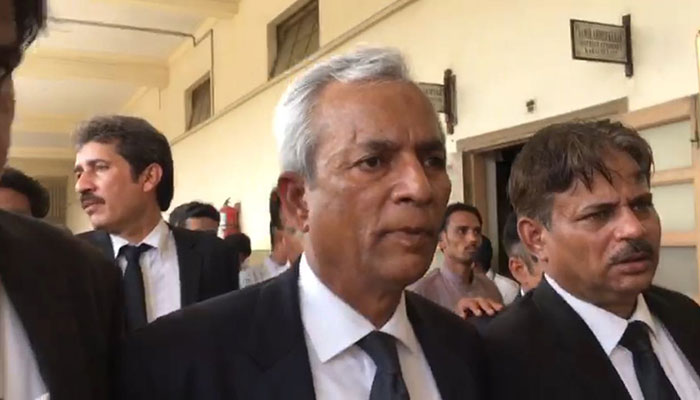 ISLAMABAD: Chief Justice of Pakistan Justice Mian Saqib Nisar summoned on Thursday a report on the current whereabouts and medical condition of former Pakistan Muslim League-Nawaz senator Nehal Hashmi.
Hearing a separate case, the chief justice summoned a report from the Punjab jails inspector general in three days. 
Chief Justice Nisar remarked that the court should be informed if Hashmi is under treatment in jail or has been shifted to a hospital. 
On Feb 1, the apex court had sentenced Hashmi to one-month imprisonment, fined Rs50,000 and disqualified from holding public office for a period of five years in the contempt of court case against him.
A day later, Hashmi was shifted to the hospital at Adiala Jail after complaining of chest pain.
The Supreme Court had served Hashmi with a contempt notice following a speech to workers in Karachi last year, in which he had threatened the prime minister's unidentified enemies.
On Feb 6, the Supreme Court returned Hashmi's review petition against his sentencing as on the hand-written petition, words had been scratched off. The registrar had also directed to attach verified copy of the court verdict.

Election on Hashmi's Senate seat on March 1 
Moreover, the Election Commission of Pakistan (ECP) completed the scrutiny of candidates vying to take Hashmi's seat in the Senate on Thursday.
The ECP has finalised the nomination papers of Dr Farooq Suharwardy, Mian Marghoob and Doctor Asad Ashraf.
The polling for the seat will be held on March 1 from 4pm to 9pm in the Punjab Assembly, from where Hashmi was elected in 2015 until 2021.