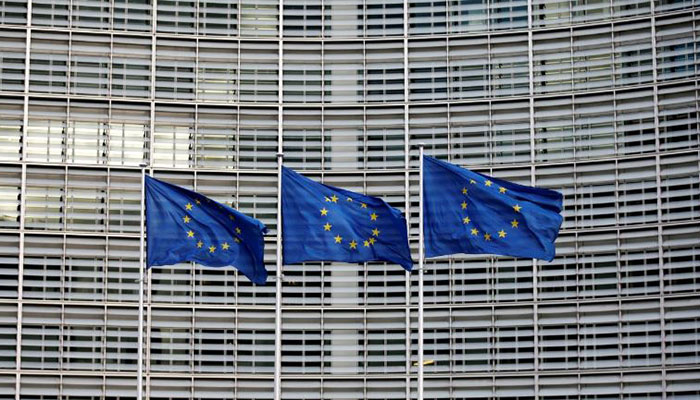 BRUSSELS: The European Parliament took a strategic decision to grant Pakistan and six other recipients of the GSP+ scheme a favourable review during its final meeting held in Brussels. 
Pakistani faced tough opposition during the review, particularly from the right-wing parties and five Italian senators. The Christian Union Party, campaigning for Asia Bibi, raised questions regarding minority rights in the country.
The policy decision was taken by Christopher Fjellner MEP, Chairman GSP Monitoring Committee; Sajjad Karim MEP Chairman South Asia Trade Monitoring Committee and Bernard Lange MEP Chairman International Trade Committee.
After six months of efforts by Pakistan to prove its record on 27 human right conventions attached to GSP + trade concessions, the EU has acknowledged that Pakistan deserves to be exempted from taxes on exporting textile products to the bloc.
Pakistani diplomats, including the Minister of Textile Pervaiz Malik, Defence Minister Khurram Dastgir, Attorney General of Pakistan Ashtar Ausaf, and Secretary Commerce Mohammad Younus Dagha visited the EU since last year in efforts to receive a favourable review.
Speaking to Geo News, Dagha expressed his appreciation for the European Parliament for considering and accepting Pakistan's progress in the field of human rights. 
He also stressed that receiving a favourable review was possible due to Pakistan's full and sincere compliance with 27 human rights conventions.
The commerce secretary further said that establishing the National Commission of Human Rights and the National Action Plan for Human Rights was critical in receiving the concession. Dagha added that Pakistan is facilitating activities of the trade union and providing legal security to workers.
"We are completely in compliance with the ILO convention," he said, adding that Pakistan's export in the textile sector had increased 40 percent and has provided good job opportunities to women.
While the European Union expressed its concern over enforced disappearances and the rights of minorities in Pakistan, it gave credit to the country for its human rights legislation and overall progress on the attached convention to the GSP+ Scheme.
A member of the European Parliament, Dr. Sajjad Karim, who is of Pakistani descent, was absolutely vital to achieving the favourable review.

"The focus for Pakistan should be to continue its programme of development and raising standards. Such continuous improvements will place Pakistan for GSP+ post-2019 also."
Dr. Karamat Ali, the director of Pakistan Institute of Labour Education and Research also briefed the parliament and commission on the progress of labour issues before the GSP+ review committee.

The EU had asked Pakistan to increase the annual percentage of trade union organisations and bring more Pakistani workers into the trade union fold. 
Presently, less than one percent of the total workers in the country are part of local trade unions, as compared to Europe, where 47 percent workers are part of trade unions.