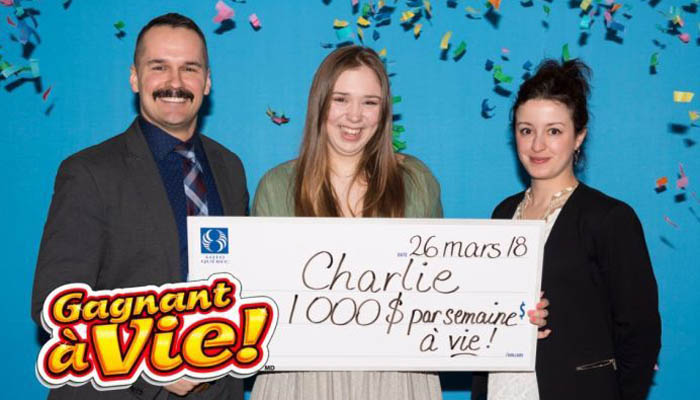 A Canadian teenager who bought a scratch ticket for the first time to celebrate her 18th birthday has hit the jackpot.
Charlie Lagarde, from the province of Quebec, bought the scratch ticket to celebrate turning 18 on March 14.
She won, and had the choice between taking $780,000 lump sum or earning $1,000 a week for life.
The 18-year-old decided to opt for $1,000 a week for life as it will not be taxed.
"It's without taxes so it's equivalent to a salary of more than $100,000 a year, so it's a great start in life for that young lady," Patrice Lavoie, a spokesperson for the lottery corporation, told the Canadian Press.
"That was her first lottery ticket ever and she fell upon a winning ticket."
Lagarde said she wants to use the money to travel and put it towards her education. She wants to study photography and one of her dreams is to work for National Geographic.