Historian William Dalrymple, who is known for books such as White Mughals and Koh-i-Noor, is exhibiting his latest collection The Historian's Eye at Mumbai's Akara Art Gallery. 
The exhibition showcases photographs taken over the last three years while Dalrymple was researching his yet-to-be-published novel The Anarchy. 
Of the 51 photographs in the series, 13 were shot in Pakistan. These include images from modern-day Pakistan, such as that of the Altit Fort, the Kalash community of Chitral, and Gilgit, an important trade centre on the Silk Route, with important links to Buddhist and colonial histories.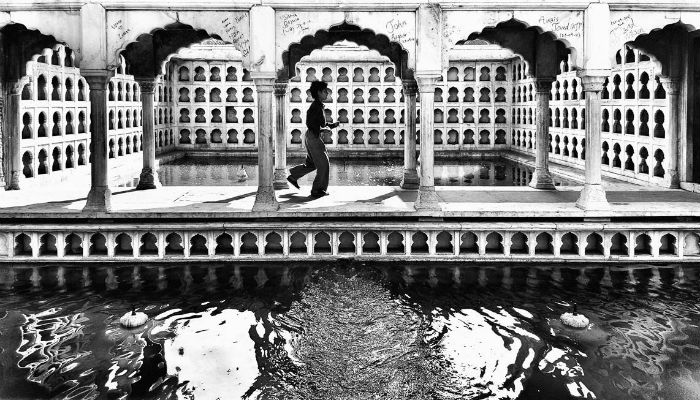 Shot in gritty black and white, the photographs retraces the steps of Mughal emperor Shah Alam, the ill-fated central character of Dalrymple's book, who lost his eyesight to an Afghan warlord and his land to the British.
The Historian's Eye maps the places where history and art were being made in the eighteenth and early nineteenth centuries: from the Red Fort and Jama Masjid of Delhi to the Company's headquarters in Calcutta, from the capital of the Nawabs of Bengal in Murshidabad to as far South as Tipu Sultan's base of Srirangapatna, and also includes a small selection of photographs from modern-day Pakistan.

These photographs, taken with a phone camera, will be published later in a book, also titled The Historian's Eye. 

Moreover, the exhibition also focuses on places that used to be the stomping grounds of the East India Company during the 18th and the early 19th century—places of strategic, historical and artistic significance.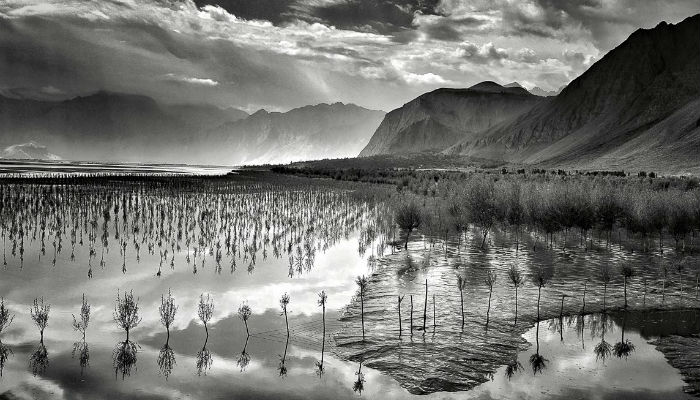 "Photography for me long preceded writing. In fact, it is in my blood," says the famed historian in a note on his latest series. William Dalrymple looks at the world and its history in a unique light and brings this world to people both through his writing and his photography.