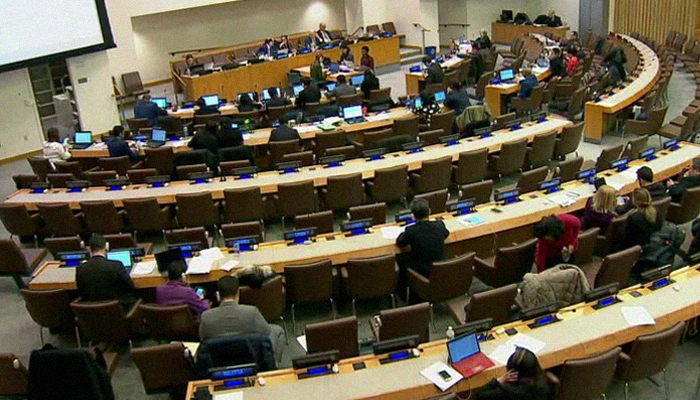 NEW YORK: Pakistan on Monday was reelected as a member of the United Nations' Committee on Non-Governmental Organizations, Geo News reported citing a spokesperson, saying the term extends for a four-year period.

"In one round of secret balloting, the Council [ECOSOC] also elected Bahrain, China, India and Pakistan (Asia‑Pacific States)" for a "four-year term" beginning January 1, 2019, a statement on its website said.

Apart from the four aforementioned nations, Brazil, Cuba, Mexico, and Nicaragua were also elected as members to represent the Latin American and Caribbean states.
The membership of Pakistan in the UN Economic and Social Council's (ECOSOC) standing committee commences next year, in 2019, and will continue through 2022. It has held the role for 10 years.

Further, Pakistan also gained the membership of the executive board of the United Nations International Children's Fund (UNICEF).
"The Council elected by acclamation 14 members for a three-year term to begin on 1 January 2019: Benin, Burundi, Cameroon, Djibouti and Morocco (African States); Bangladesh, Mongolia and Pakistan (Asia-Pacific States); Lithuania (Eastern European States); Mexico (Latin American and Caribbean States); and Australia, Canada, France and Luxembourg (Western European and Other States)," the statement read.
Pakistan has played an important role in the committee since its establishment, putting in significant effort to work and campaign for human and children's rights on an international level, the spokesperson said.
The membership is also a testament to the global fraternity's faith in the role Pakistan has played through its work and assistance, the spokesperson added.