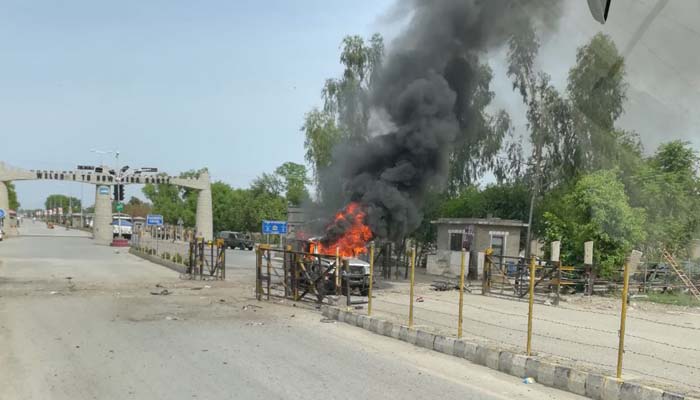 NOWSHERA: At least 14 people were injured in a suicide attack on a security forces' convoy on Nowshera's Mall Road on Thursday, Geo News reported.  
According to initial reports, the suicide bomber blew himself up near a security forces' vehicle. 
"A suicide bomber targetted a vehicle of the security forces," DPO Nowshera Nadeem Bukhari told Geo News.
Rescue teams and security officials have reached the site of the explosion.
Of the injured, 12 have been shifted to Combined Military Hospital, Nowshera while two have been taken to District Headquarters Hospital.