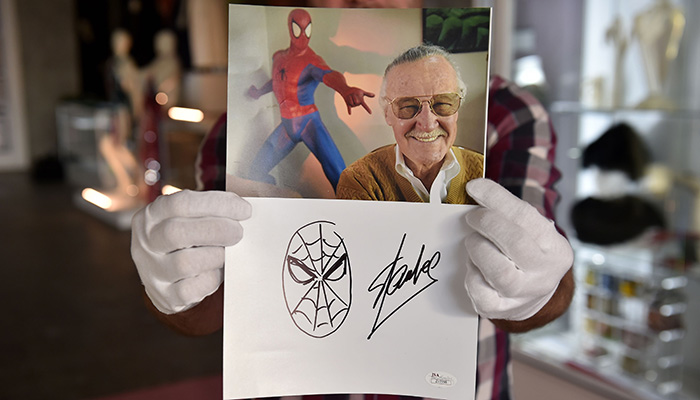 It difficult to watch a movie at home on a Sunday when you have a 3-year-old son. A kid, who cannot name his school properly, but can transform into Captain America, can tell his address (Brooklyn), knows the secret identity of Peter Parker (Spider-Man) and has thrown away the 'toy hammer' because 'Thor' does not use it anymore, usually turns out to be a tough opponent!

The super knowledge an average kid these days has, cannot be achieved through books or any crash course in pre-school, but through animated films and movies; and the man who gave them the chance was the 'God of Comic Books', Stan Lee.
Stanley Martin Lieber, commonly known as Stan Lee, was the co-creator of the Marvel Universe and an inspiration to many. A legendary comic book writer, publisher, producer, he was the mind behind legendary characters like Spider-Man, X-Men, Thor, Ant-Man and many others. Just imagine taking out these 'superheroes' from the lives of people falling in the bracket of age seven to 70; half of the population would vanish from Earth, just like it happened after Thanos snapped his fingers in 'Avengers: Infinity Wars'. Even in this part of the world, Stan Lee was popular and his death, on 12th Nov 2018, has saddened many.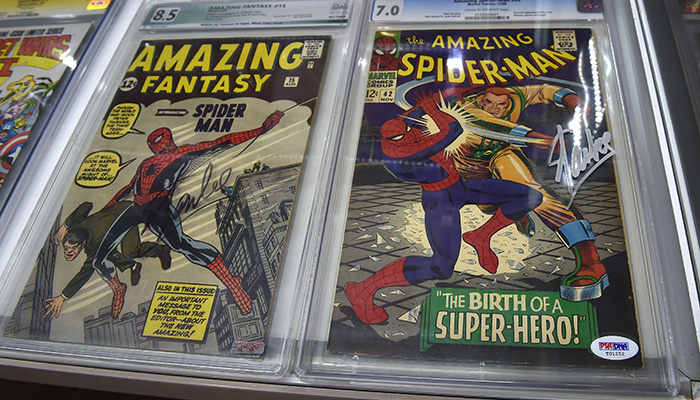 My first encounter with Stan happened way back in the early 80s when I found a comic book collection of Fantastic Four in my attic. They belonged to my uncle who had them dumped for reasons better known to him. It was though VHS cassettes, which my father purchased during my vacations in the Middle East, that connected me again with Stan. Be it Spider-man, Fantastic Four or Captain America, kids my age knew a lot about them and even spoke their language.
Stan Lee's pen had power. If Captain America took us back in time, Spider-Man was about the present, tackling all kinds of bad guys, while the members of Fantastic Four had futuristic goals. Baxter Building was as sacred to us as 221-B Baker Street is for mystery book lovers. Even the bad guys were famous as Doctor Doom was seen in Spider-Man as well as Fantastic Four. Green Goblin even comes in the dream of many, even in this day and time. The 90s saw the arrival of satellite channels in Pakistan and 'X-men', 'DareDevil' and 'Hulk' were introduced to us.
By late 90s, Marvel had gone into movies; first, we managed to get X-Men: the movie (2000) but with Tobey Macguire's Spider-Man in 2002, 'Solo' projects saw the light of day. Since then, numerous movies about Spider-Man, Iron-Man, Captain America and Deadpool have entertained fans.
A regular for cameos since Marvel made feature films, Stan was seen in every Marvel flick. First seen in X-men, eighteen years ago, Stan last appeared in Dead Pool 2, which was released earlier this year. His entry was one of the most sought-after moments in a movie theatre.
Stan Lee made us believe in our dreams, slowly transforming us into heroes. There is no doubt I became a journalist, just to emulate Peter Parker. Many became soldiers (Steve Rogers), entrepreneurs (Tony Stark) and even scientists (Reed Richards).
Coming back to the recent Sunday, there were negotiations of fifteen minutes and finally, peace was restored when the father and son settled for the latest Avengers movie, we never knew that the next time we would be watching the movie, there would be no Stan Lee around.