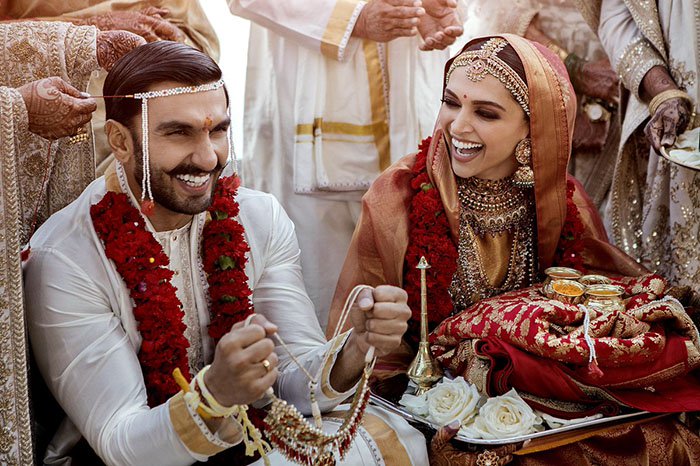 Bollywood couple Deepika Padukone and Ranveer Singh finally shared pictures of their wedding sending the internet into a meltdown.
The pictures showed a smiling Padukone and Singh wearing traditional Indian wedding garb designed by fashion designer Sabyasachi Mukherjee.
The newlyweds published the images on their respective Twitter accounts. They did not release a statement to accompany them.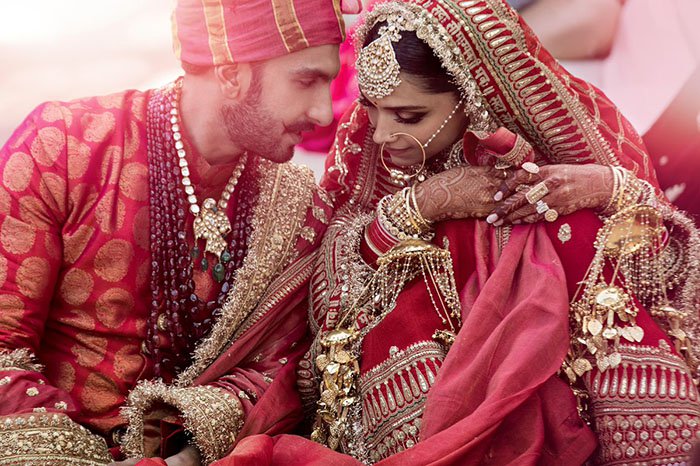 The celebrity couple got married in a private ceremony at Lake Como on Wednesday, surrounded by their close friends and family members. 

Further, the couple will reportedly host not one but three wedding receptions. One of these will take place on November 21 in Bangalore and the other two at Grand Hyatt on November 28 and December 1.

Padukone is arguably Indian cinema's biggest female star currently, and she has also broken into Hollywood, starring in xXx: Return of Xander Cage opposite Vin Diesel.

Padukone, 32, and Singh 33, announced in a joint statement last month that their wedding would take place on November 14 and 15.
The couple reportedly started dating in 2013 but have kept details of their relationship largely out of the public eye.
Hindi film director Karan Johar, a friend of the couple, tweeted his congratulations.
"Such a stunning gorgeous and beautiful couple!!!! Nazar utar lo! (Keep the evil eye away) !! Badhai ho (Congratulations) !!! Love you both!!! Here's to a lifetime of love and joy!" he wrote on Wednesday.
The newlyweds have shared the silver screen together, including a controversial Bollywood epic earlier this year that sparked violent protests in northern India.
Padukone played a legendary Hindu queen and Singh a medieval Muslim ruler in the flick, which angered hardliners, some of whom burned down film sets and made threats towards the two stars.
Indian superstar Priyanka Chopra and American singer Nick Jonas are due to get married in India early next month.