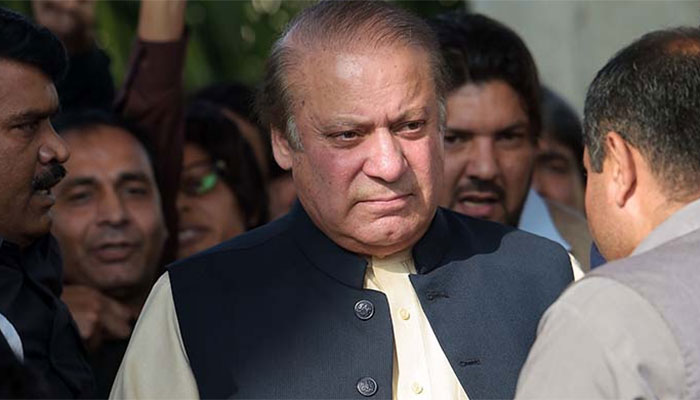 LAHORE: The Punjab government issued on Thursday a notification to transfer former prime minister Nawaz Sharif from prison to Jinnah Hospital for treatment.
In the notification, it was stated that the National Accountability Bureau was given permission to make the transfer upon the advice of Services Hospital and Special Medical Board.
IG Prisons Mirza Shahif Baig spoke to Geo News and said that the former prime minister will not be shifted as of now.
He said that Nawaz Sharif will be shifted tomorrow to the hospital but the government will decided on the time.
A special medical board, constituted to review medical report of Nawaz Sharif, said that the former premier is suffering from chest pain.
The medical board said Nawaz is facing cardiac issues and his thallium test have confirmed that he is suffering from angina. It said the former premier needs a cardiologist all the time.
On February 2, the deposed premier was shifted from the Kot Lakhpat prison to Services Hospital. A medical board constituted to monitor Nawaz's health had recommended that he be shifted to a hospital from prison.
Nawaz is serving seven years' imprisonment in the Al-Azizia Still Mills corruption case.