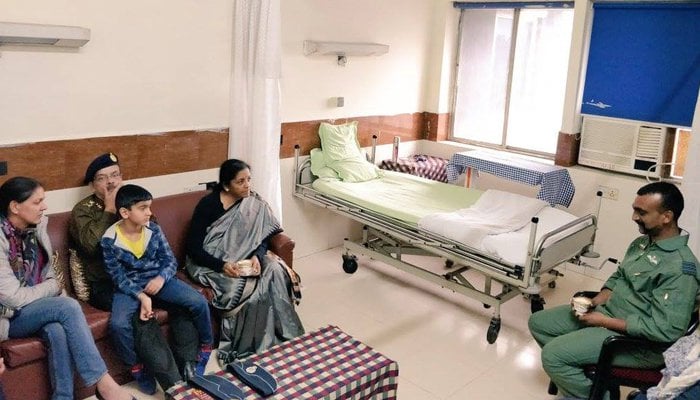 NEW DELHI: Indian Wing Commander Abhinandan Varthaman, who was released by Pakistan as a "gesture of peace" after his aircraft was shot down, has praised the Pakistan Army and their treatment of him during the two days in capture.
Wing Commander Abhinandan was captured on Wednesday when his MiG-21 was among two Indian military aircraft shot down by Pakistan Air Force after they ventured into the Pakistani airspace. He was handed over to Indian officials at Wagah border crossing on Friday night, as a gesture of peace and goodwill by Pakistan aimed at defusing tensions with India. 
According to Indian media reports, Abhinandan during his meeting with the Indian defence minister disclosed that the Pakistan Army personnel did not physically torture him during the nearly 60 hours he spent in their custody.
The pilot had also praised the Pakistan Army's treatment of him while he was in custody. He was seen speaking in a video clip that the Pakistan Army personnel "were thorough gentlemen" and that he wanted "to bring this on record" that he was being treated well. 
The Pakistan Army's behaviour was quite professional and impressive, Abhinandan had said.
His release was announced Thursday by Prime Minister Imran Khan at a joint session of Parliament.