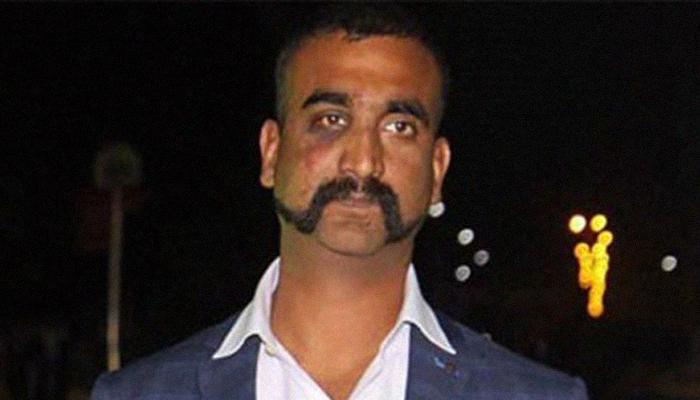 KARACHI/NEW DELHI: The debriefing of Indian pilot Abhinandan Varthaman, who was handed over by Pakistan to his homeland on March 1 as a "gesture of peace" towards New Delhi, is complete, Indian media reported.
Abhinandan, who was captured by Pakistan on February 27 when his MiG-21 warplane was shot down by Pakistan Air Force (PAF) after they ventured into the Pakistani airspace, is set to go on sick leave for a few weeks' time, according to NDTV, which quoted news agency ANI and sources in the Indian Air Force (IAF).

The 35-year-old Abhinandan's release via the Wagah border crossing was an effort on Pakistan's part to de-escalate the rising tensions between the two countries, especially after the terrorist attack in Pulwama that left some 40 Indian soldiers dead.
"As the prime minister has said, as a peace gesture and to de-escalate matters, the Indian pilot will be released. So today, this afternoon, he will be released at Wagah," Foreign Minister Shah Mehmood Qureshi had told a joint session of the parliament.
"Wing Commander Abhinandan, Indian POW, returned to India today, as committed by PM [Imran] Khan in his address to joint sitting of parliament, yesterday," Dr Mohammad Faisal, the spokesperson for the Pakistani Foreign Office, had tweeted.
The FO had further said Abhinandan was treated "with dignity and in line with international law" while in captivity.

Further, "a decision on when Wing Commander Abhinandan can resume his operations as a fighter pilot will be taken by a medical board in [the] near future," NDTV added, quoting the sources.
"The doctors at the Army's Research and Referral Hospital have advised the Indian Air Force Pilot to go on a leave after the debriefing," the publication noted.
Earlier, the Indian pilot had also praised the Pakistan Army's treatment while he was in custody, saying in a video clip that the military personnel "were thorough gentlemen" and that he wanted "to bring this on record" that he was being treated well.
The Pakistan Army's behaviour was quite professional and impressive, Abhinandan had said. 

Tensions between Pakistan and India had flared up after New Delhi, without any proof, had blamed Pakistan for harbouring terrorists behind the Pulwama attack. In response, Prime Minister Khan called for dialogue and urged India to provide actionable intelligence.
The spat between the two South Asian neighbouring nations was the first in nearly half a century.