It's that time of the year again. There is something special, and stressful, about navigating an Eid dress code. And the answer to, "What do I wear?", isn't as cut and dry. So, some of us go all out, and drape ourselves in lace and all that shimmers. While others keep it oh-so-basic. But no matter how you are celebrating Eid this summers, we have listed down the choicest and most versatile outfits, so the order of the day is: stand out.

Easy breezy
One thing is for sure: It will be hot this Eid. Temperatures could soar up to 50 degrees Celsius. In such sweltering conditions, you do not want to be covered up with material that stops your skin from breathing. So the Image has rethought the choice of fabric and offered a range of lawnkari three-piece suits, dotted with gota.
Vintage glamour
Ethnic by Outfitters has really upped its game recently. Its new pret collection, solely for Eid, offers a wide variety of must-haves. The traditional outfits, complete with a dupatta and shalwar, can be re-worn post-Eid, when the wedding festivities begin.
Sparkle, sparkle
If you want to look elegant and chic this holidays, look no further then Zaha by Khadija Shah. The separate tops and pants has just the right amount of sparkle to give those around you serious wardrobe envy.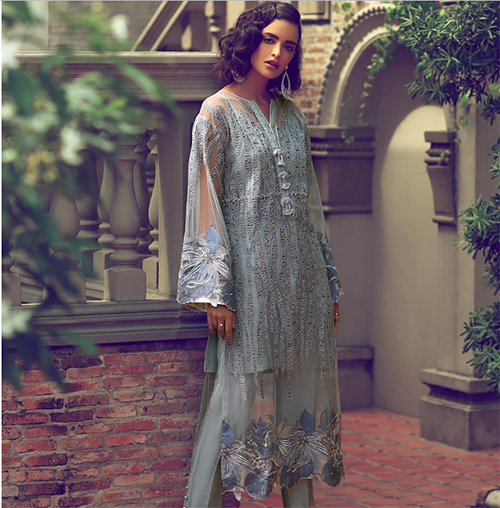 Timeless
Misha Lakhani is known for her inventive tailoring and she doesn't disappoint this summers either. Her Eid collection excels in putting a modern twist on traditional clothing to create breathtaking pieces that never go out of style.
Simply simple
Zara Shahjahan is a clothing label that specializes in bespoke pieces. This Eid, the designer is telling us that it's best to go minimal and classic. The collection offers a line up of solids, patterns, bright and neutral colours which can be worn over and over again. So let your confidence and style shine through instead.