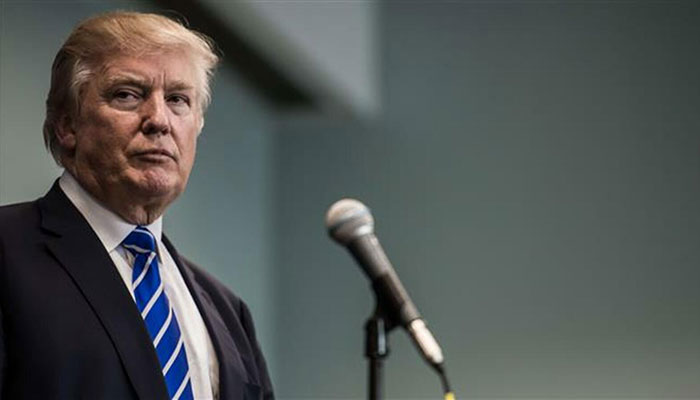 WASHINGTON: A senior US official has said President Donald Trump is ready to assist India and Pakistan over the situation in occupied Kashmir.
Tensions between India and Pakistan spiked after New Delhi abolished Article 370 of the constitution which granted special status to the occupied valley on August 5.
"The United States is watching the situation in occupied Kashmir very closely. We are continuing to call for calm and restraint, including on rhetoric," the US official said ahead of a meeting between Trump and Indian Prime Minister Narendra Modi at the G7 summit in France this weekend.
The official further said Trump was "very focused" on the situation in Kashmir because of the broader implications of the developments in the valley and the potential for increased stability in the region.
The official added, "The president will likely want to hear from Prime Minister Modi on how he plans to reduce regional tensions and uphold respect for human rights in Kashmir, as part of India's role as the world's largest democracy." 
He added, the US president was likely to stress the need for dialogue among all sides of the conflict and he hopes that India will lift communication and movement restrictions in occupied Kashmir and exercise utmost restraint in dealing with potential protests.
Earlier this week, the US president said he had 'good conversations' with Prime Minister Imran Khan and Modi ion reducing tensions in Kashmir.
"Spoke to my two good friends, Prime Minister Modi of India, and Prime Minister Khan of Pakistan, regarding Trade, Strategic Partnerships and, most importantly, for India and Pakistan to work towards reducing tensions in Kashmir. A tough situation, but good conversations!" Trump said in a tweet.
The US president also once again offered to mediate between Pakistan and India over the Kashmir issue.
Trump while speaking to reporters in the Oval Office said he would do his best "to mediate or do something" regarding the tensions between India and Pakistan over the disputed Himalayan region.
Trump had offered to mediate between Pakistan and India on Kashmir during PM Imran's inaugural visit to the US. India had rejected the offer making it clear that there can't be any third-party intervention on the issue. However, Pakistan welcomed it.