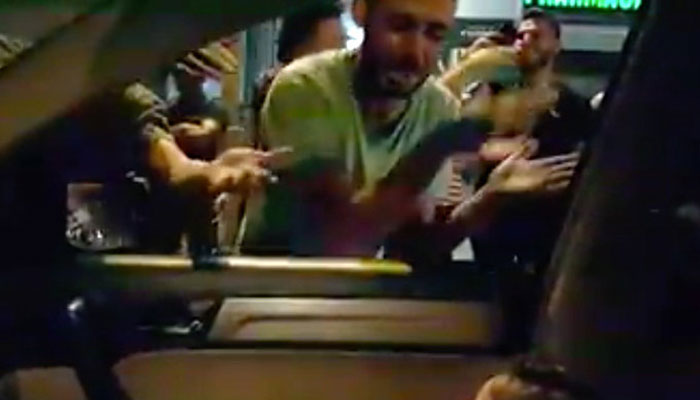 BEIRUT: A group of protesters in Lebanon sang 'Baby Shark', the popular song for toddlers around the world, to soothe a 15-month-old child stuck in a traffic jam.
Anti-government protests may have paralyzed Lebanon but one group of protesters took some time out to sing 'Baby Shark' to a toddler in a car.
A video went viral on social media shot by the toddler's mother. A large group of people can be seen gathering around a car and singing 'Baby Shark' to help calm the child, who seems mesmerized by the sight.
Robin, the toddler, can be seen in the video looking at the Lebanese flags surrounding the car and people belting out the song.
His mother, Elaine Jabbour, said that the toddler was surprised but not afraid.
One of the protesters spoke to NBC News via Facebook Messenger and said that whilst they were protesting, a woman told them to be quiet as her toddler was in the car and may become afraid.

"So we sang 'Baby Shark' to make him happy," said Nehme, 22, who was also protesting.
Protesters in Lebanon have accused the political elite of bringing the country's economy on the brink of collapse. The sectarian government in the country and the political elite are being accused of corruption and nepotism by the people.
According to Jabbour, the video got so viral that her husband new about it before she could tell him. She revealed that even her son loved 'Baby Shark' and always played it at home.
Nehme said that he and the other protesters went back to their protest after the exchange with the toddler. He hoped that the 'revolution' in Lebanon would help make the country 'better'.